On-time delivery (OTD) is a very powerful and key metric in any manufacturing organization. Analyzing OTD allows decision-makers to assess the delivery performance and efficiency of the supply chain.
In simple terms, OTD is the percentage of product or material deliveries that have been received correctly and on-time versus all the deliveries sent.
Common root causes of delays in delivery
OTD is essential, and even a small shortcoming can disrupt the entire supply chain. Here are some of the most common issues that affect the timeliness of deliveries:
Delays in releasing goods or order miscalculations

Incorrect documentation

Loading errors that arise from inaccurate stock levels

Poor planning in shipment delivery

Delivery delays that stem from breakdowns or extended stops at suppliers

Rejected goods that spring from delayed deliveries or receipt of wrong order

Unforeseen events, accidents, and equipment issues among others


Need to visualize your on-time delivery?
See the sample OTD Dashboard by Lingaro & Domo.
How to improve on-time delivery
There are many key issues that should be considered and solved to achieve on-time delivery. Each business case is different and requires a unique approach, but some of the most frequently stated guiding principles include::
Planning proper schedules that are in-line with capacities

Making service quality a priority

Ensuring correct and accurate inventory monitoring

Properly tracking and collaborating with suppliers

Accurately forecasting and monitoring efficiency

Integrating and controlling systems.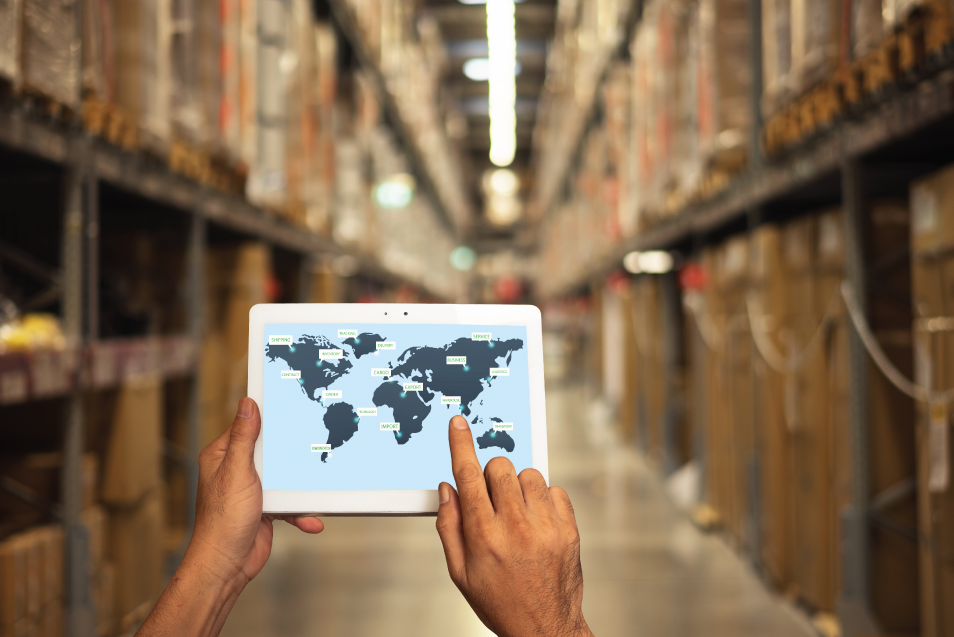 Understanding and implementing these can significantly improve deliveries, but this is easier said than done. Only effective and truly optimized processes can steer businesses in the right direction, and Lingaro knows precisely how to do this.
It's not just about customer satisfaction
Following the earlier recommendations can help businesses achieve their main goal: customer satisfaction. Wanting to meet all expectations and delivery requirements is an all-hands-on-deck operation, entailing many obstacles that need to be overcome to ensure customer retention.
Yes, keeping customers happy is a top priority. However, OTD is not just about deadlines, company reputation, and maintaining successful business relations. It's important to note that not meeting expectations can affect how the entire business functions, including its financial stability.
That's why having the power to accurately monitor and optimize processes is vital, as it can lead to significant operational cost improvements. This can be done with a holistic approach and the help of advanced analytics.
Visibility to accurate OTD helps decision-makers assess external processes, like the performance of their organization's third-party providers. It also uncovers internal issues that allow them to react to bad forecasts, incorrect lead times, and inventory errors, to name a few.
Introducing advanced analytics solutions for OTD visibility allows businesses to take a leap forward and tackle the challenges that might be holding them back, such as:
Difficulties in identifying trends and potential benefits

Slow and manual preparation of data and implementation of processes

Unoptimized tools

Inaccuracies in supply visibility


To sum up, using advanced analytics to monitor and optimize OTD is important, not just for building better customer relationships, but also for improving operational costs. Among others, advanced analytics can help:
Improve visibility to the status of each individual shipment

Consolidate all available KPIs in a single click on the dashboard

Enable real-time reactions and planning

Organized shipments with a clustering approach, such as per source or delivery destination

Reduce unnecessary expedited shipping costs

Evaluate the effectiveness of third-party carriers

Enable the company to employ intuitive, easy-to-use tools for improving operations
Lingaro provides supply chain analytics solutions that help businesses gain full visibility across their supply chain, make informed decisions, and achieve operational excellence. By optimizing processes and harnessing cutting-edge technologies, Lingaro delivers tailored AI- and machine learning-powered solutions that map new opportunities and improve key areas in the supply chain — from demand forecasting, logistics networks, and warehousing to inventory management.