Carbon Emissions Reporting
Measure the baseline of your carbon footprint with accurate KPIs.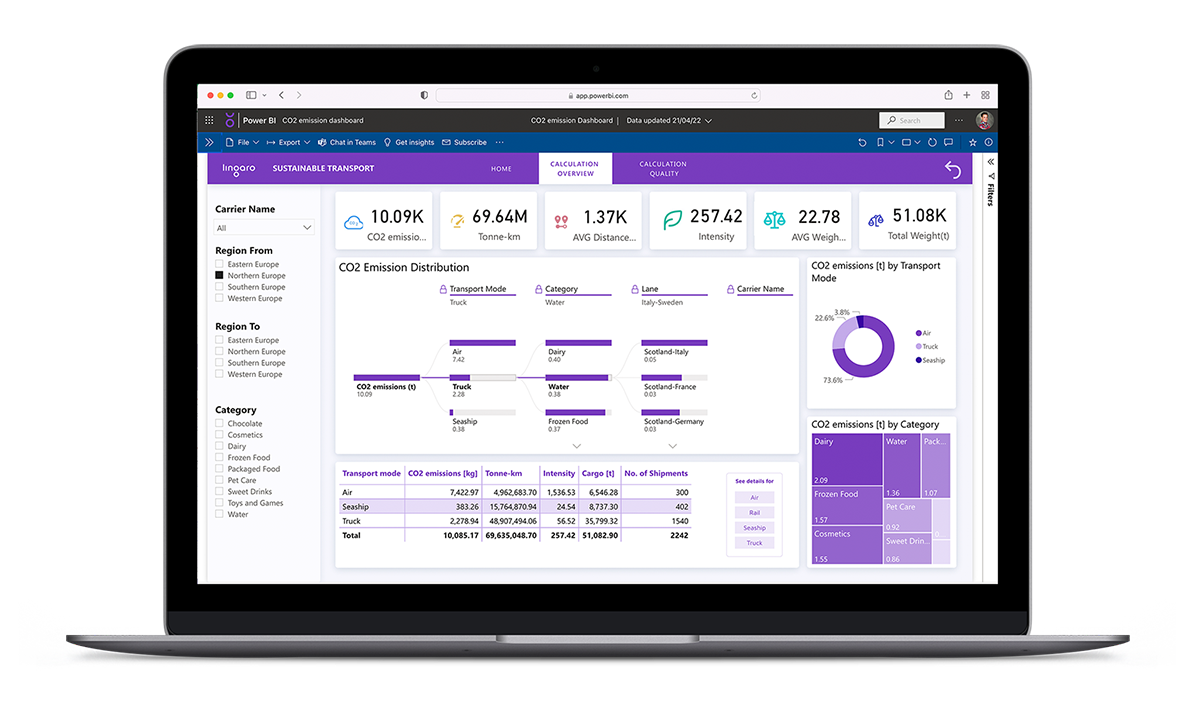 Time and Cost Savings
Our clients have saved 1 week of effort monthly to prepare the reporting (based on our previous projects).
Sustainability Management
Monitor CO2, CO2-e, N0x, S0x, PM10, and NMHC emissions at various levels to find inefficiencies and meet sustainability objectives.
Automated Calculations
End-to-end automation that leads to error-free calculations using the most trusted methodologies.
Visual Interaction and Analysis
Insightful and actionable visualizations that enable better and more effective analysis of data.
Gain full visibility
of carbon footprint related to your organization's freight transportation.
Use a certified methodology
Standards are based on GLEC Framework,
EN 16258, GHG Protocol (Corporate Standard),
and ISO 14083 (under development).
Reduce your environmental impact
Move toward net-zero emissions using precise calculations for different transport modes, such as trucks, trains, shops (e.g., containers, bulk, RoRo), and aircraft types.
We Are Proud To Work With