Get full visibility of your warehouse operations.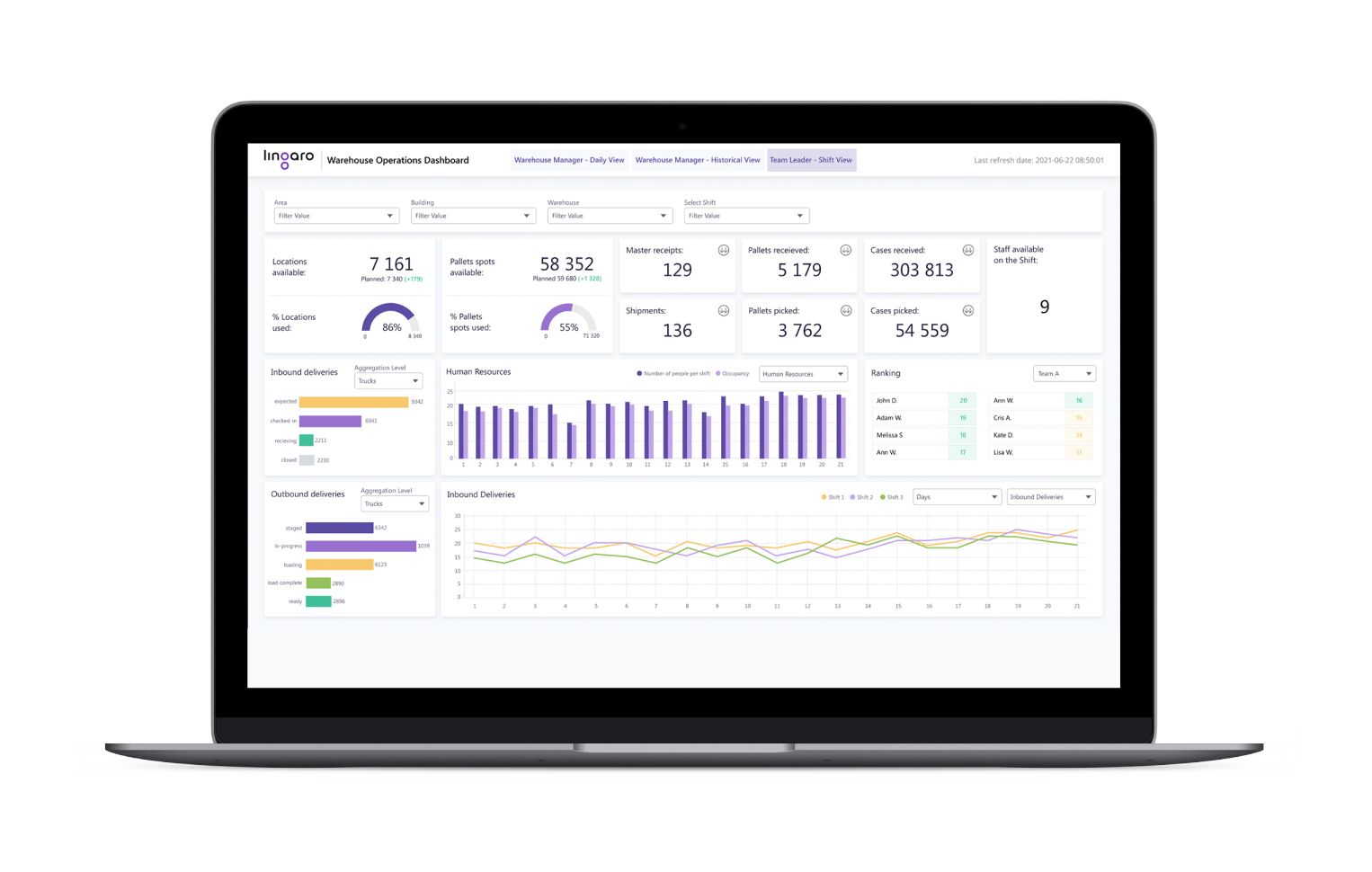 Process Preformance
Analyzing key warehouse processes using data to identify capacity improvements, possible automation, minimize pallet routes
People Performance
Monitoring real-time workforce performance, planning workloads, benchmarking teams/shifts; adjustable interface for reports and apps
Unique, Practical Design
Highly efficient yet personalized user experience (UX) that adopts ergonomics in the design and use of custom applications to ensure their adoption within the business
All Key Metrics
We can help identify all crucial data that you need to track in your warehouse operations.
Industry-Recognized Expertise
Our expertise cover the entire stage, process, and life cycle of supply chain management.
End-to-End Solution
We'll walk you through a complete reporting and analytics solution used by global enterprises.
We are proud to work with