In turbulent times Cloud costs, visibility, and management become crucial factors in adapting to current business scenarios.
Fact-based insights coming from Azure Cost Management and metrics are the foundation to properly audit, analyse, and improve your Azure subscriptions.
Azure FinOps provides full visibility of your current Cloud environment source expenses and helps you decrease them. It answers both cost-related and utilization-related questions.
At Lingaro, we combine technical and business expertise, we rely not only on the tools, but ask the right business questions to analyze use-cases and needs. This allows us to use Azure FinOps for holistic cost management analysis with recommendations on financial operations.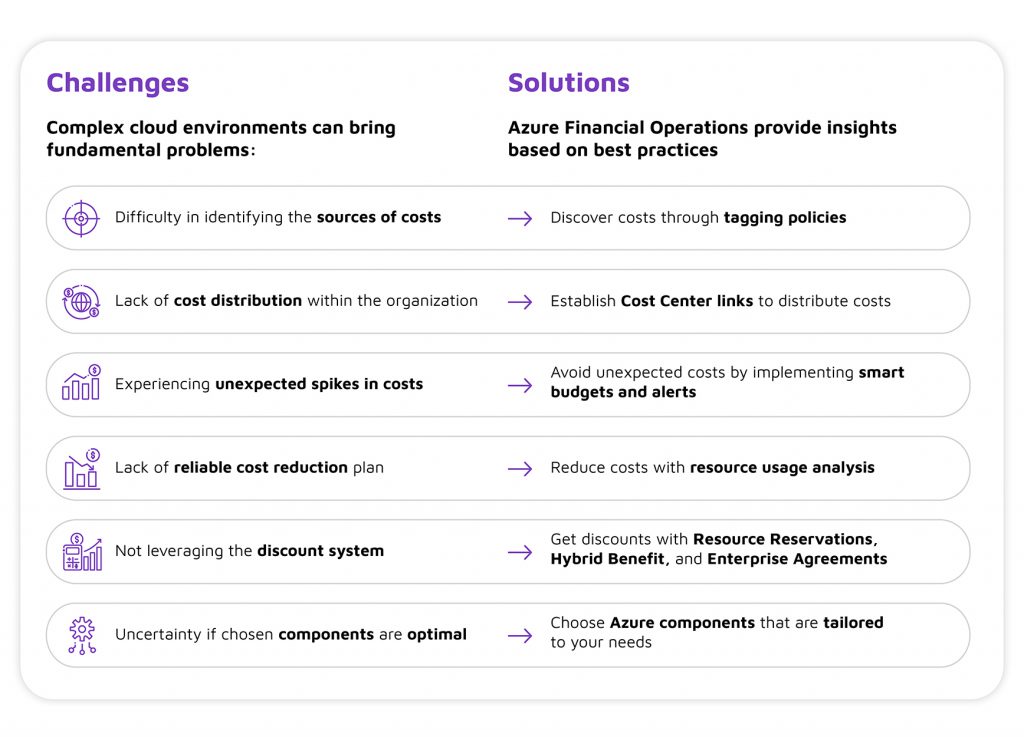 Over time, Azure Financial Operations lead to enhancements that bring:
Cost transparency, leading to real savings

Optimization and spending accountability

Increased efficiency of budget allocation