Recognitions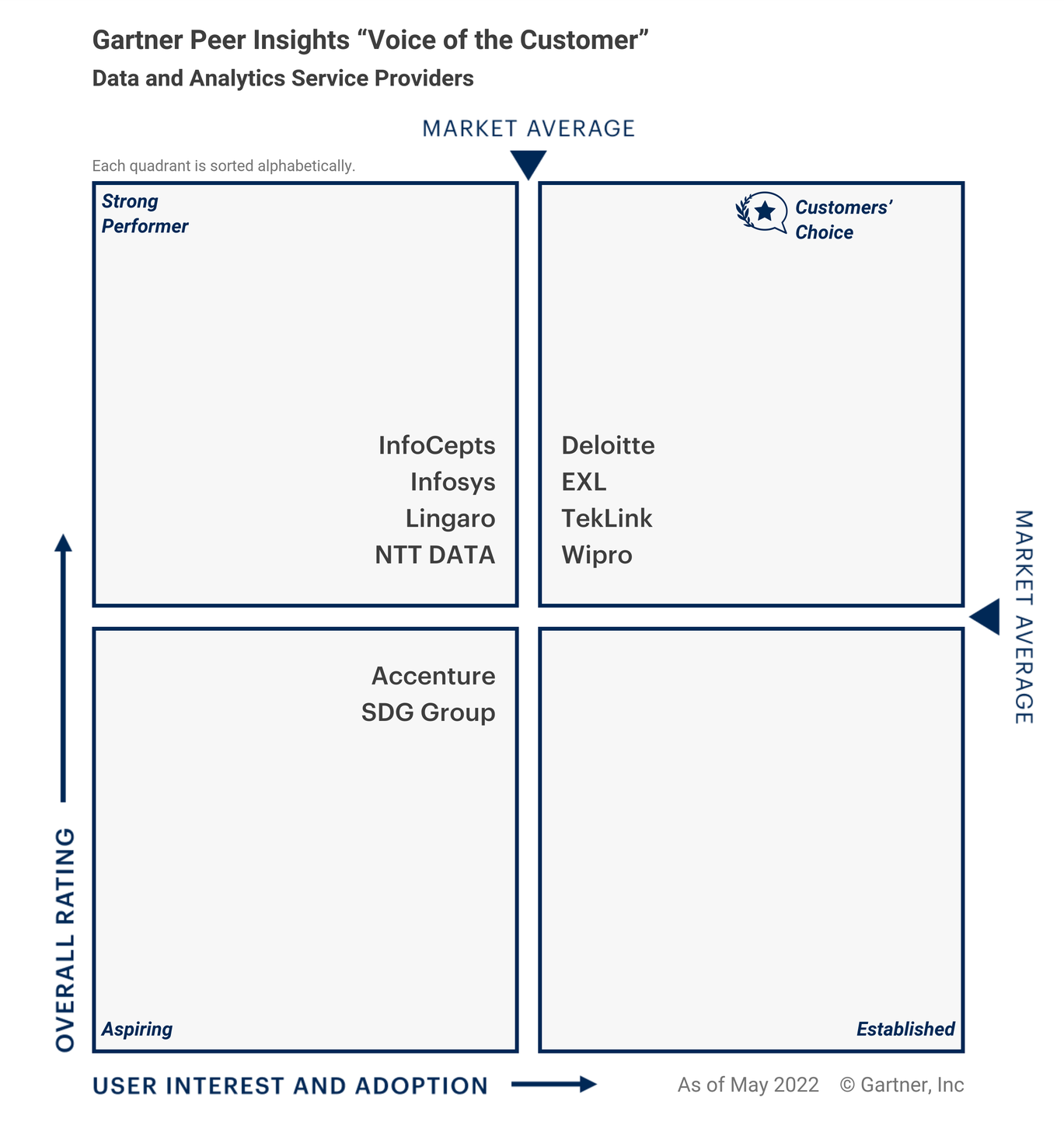 Lingaro named as a Strong Performer in 2022 Gartner® Peer Insights™ "Voice of the Customer"
The 2022 Gartner Peer Insights "Voice of the Customer": Data and Analytics Service Providers report has recognized Lingaro as a "Strong Performer". The report, which is based on strictly validated and moderated user reviews contributed to the Garter Peer Insights platform, consolidates and curates user reviews and customer experience and categorizes eligible vendors into four quadrants.

An Innovation Partner to Fortune 500 and Global Enterprises
Disruptive Innovator
We provide data-driven, technology-enabled solutions to Fortune 500 enterprises and global companies, enabling them to digitally transform and create disruptive innovations by harnessing advanced data and analytics, digital commerce, and digital marketing.
Global Presence
We're an ISO-certified partner that delivers analytics solutions to more than 75 billion-dollar brands worldwide. We have a significant global presence with a strong European footprint, empowered by over 1,400 experts working together across the world.
Industry Experts
We've been in the data and analytics industry for more than 14 years, and we've achieved 34% growth annually in the last four years working with over 85 enterprises in the US, Europe, and Asia. We've so far delivered more than 500 analytics solutions that are currently used in over 30 countries.

Our Thinking and Perspectives