Recognitions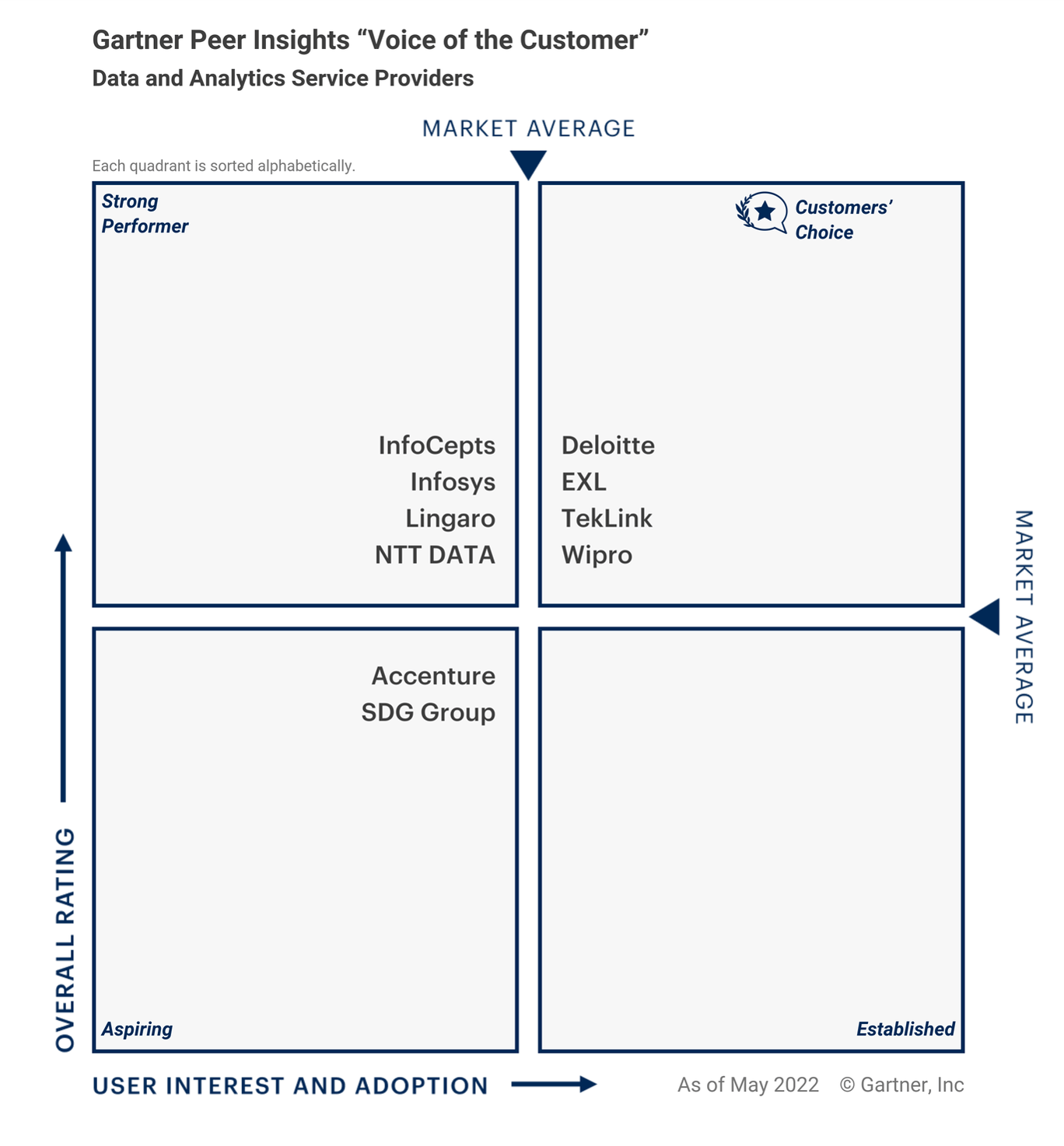 Lingaro named as a Strong Performer in 2022 Gartner® Peer Insights™ "Voice of the Customer"
The 2022 Gartner Peer Insights "Voice of the Customer": Data and Analytics Service Providers report has recognized Lingaro as a "Strong Performer". The report, which is based on strictly validated and moderated user reviews contributed to the Garter Peer Insights platform, consolidates and curates user reviews and customer experience and categorizes eligible vendors into four quadrants.

The End-to-End Data Services Partner
to Global Brands and Enterprises
End-to-End Data Services
Lingaro Group is the end-to-end data services partner to global brands and enterprises. We lead our clients through their data journey, from strategy through development to operations and adoption, helping them to realize the full value of their data.
Industry-Recognized Expertise
Since 2008, Lingaro has been recognized by clients and global research and advisory firms for innovation, technology excellence, and the consistent delivery of highest-quality data services. Our commitment to data excellence has created an environment that attracts the brightest global data talent to our team.
The Full Potential of Data
Leveraging the full potential of data has become a business differentiator. Our clients span industry-leading companies across the consumer goods, manufacturing, retail, luxury, and life sciences sectors. Our capabilities and services empower these consumer-focused companies to optimize their performance in this data-driven world.

Our Thinking and Perspectives