Looking for a great way to break into the IT industry in Warsaw or Lublin? Or maybe learn more about some of the hottest data analytics technologies? Join our next Cloud Data Analytics Summer Bootcamp!
We're happy to announce that the 3rd edition of our free Cloud Data Analytics Bootcamp will be taking place this July. The entire program will be conducted online. It will last 3 weeks and consist of 6 modules that you will complete as a package.
The 3-Week IT Bootcamp program will cover
MS SQL in Week 1
SQL querying

Building data models

Data loading

Data transformation

A b onus module on business communication/communication with customer

Microsoft Azure in Week 2
What the cloud is and how it works

Transforming and moving data in the cloud

Building cost-effective Azure solutions

Real-world success stories and best practices

A bonus module on working with recruiters and other HR-related issues

Power BI in Week 3
Connecting, importing, and transforming data in Power BI Desktop

Using natural language queries

Visualizing data, authoring reports, and scheduling automated refreshes

Creating and sharing dashboards in Power BI Service

A bonus module about UX considerations when creating dashboards

Additionally, you get
Practical exercises with Lingaro's top experts and experienced trainers

Lingaro certificate upon completion 🙂

The chance to jump start your recruitment process at Lingaro and begin your journey with data analytics

Tips for working effectively with customers

Advice on how to be successful job candidate in a workshop with Lingaro's HR team

Fun!

Where and when
Where: The training will be conducted online and is designed for participants in Lublin or Warsaw. Most Lingarians are working remotely till the end of the summer, but we look forward to meeting you in one of our offices eventually 😀
Schedule:
July 5-8 MS SQL module

July 9 Business communication module

July 12-15 Azure module

July 16 Job candidate advice module

July 19 UX module

July 20-23 Power BI module

July 23 Capstone day

What you'll need
Confidence speaking English! B2-level proficiency is a must

An interest in programming, data, creating dashboards and gaining experience with a multinational IT company serving global enterprises

A willingness to learn about Microsoft Azure, MS SQL, and Power BI

Analytical and logical thinking

A basic technical aptitude gained either in a formal scientific/technical/engineering education program or in personal projects

A hunger for overall self-development! You will be committing to 3 weeks of intense trainings

A good network connection

A computer with the Windows OS you can use for the online trainings

A second monitor – nice to have!

What you can look forward to afterwards
A full- or part-time dream job at Lingaro for standout performers. We are the #2 Best IT Workplace in Poland according to Computerworld's 2019 and 2020 AudIT survey

Real-life enterprise technology knowledge

Fast entry into the professional IT world, even with no prior work experience!

More professional development opportunities at Lingaro

What to do next
Submit your CV using the button below by 15th June

Expect us to get in touch to:

check your level of English in a quick conversation and

discuss your reasons for applying

Spend a few minutes completing a basic analytical thinking test. The test will be online – we'll send you a link

Have an online interview with us to get to know you better and verify your basic technical aptitude. We'll invite you for this based on the results of the previous steps.
Meet your trainers

Maciej Bujak – BI Consultant
I'm an ETL developer with 5+ years of experience working with data. I have been at Lingaro for 3.5 years. Working here has been a great way to develop my database and cloud computing skills. For example, I was recently certified as a Google Cloud Platform Professional Data Engineer. Currently I focus on designing data pipelines in the cloud, but I'm no stranger to front-end issues. I work with SQL on a daily basis and I'm looking forward to covering some of its most important features with you!
---
Dominik Maj – Big Data Developer
I'm a Big Data consultant and developer with experience using a wide variety of data-processing systems. I've been working at Lingaro for over 7 years in various projects involving Oracle, Hadoop and Elastic stack, and most recently I have been coding in Python for Spark on Databricks, both on-premise and in Azure. I've always enjoyed sharing my knowledge and was one of the first Lingarians to conduct trainings related to Big Data. In my free time I sing in liturgical choirs and enjoy various forms of comedy.
---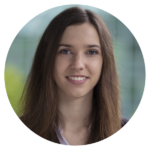 Katarzyna Lachewicz – BI Developer
Hello! My name is Kasia. My journey with Lingaro started two years ago when I enrolled in the company's first IT Bootcamp 😊 During my adventure here, I've had great opportunities to work with Power BI, databases, and cloud solutions. I've also been able to get familiar with various approaches to data visualization. My favorite part of the job is creating app-like reports that make solutions more user-friendly through visualization.
I'm on a journey to discover all of Power BI's secrets! Join me at this year's Bootcamp to learn everything I know about data visualization. Outside of work, I enjoy traveling, photography, and playing board games.
---
Dominika Paleczna – UX Designer
I'm a Lead User Experience Consultant focused on projects and products dedicated to business. I'm responsible for designing digital products as well as planning and conducting research, workshops, and UX audits. My goal for this bootcamp is to get participants excited about excellent UX! I will share my best practices for building good UX and dashboards.
I joined Lingaro in February 2019. Since I've been here, I've gained valuable experience taking a customer-oriented approach to work. I've successfully defended my doctoral thesis on the usability of information services. I love cats, brutalist architecture, and coffee. In my free time I'm a radio producer.
---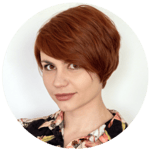 Michalina Błażejewska – HR Project Manager
My journey with HR Project Management at Lingaro started almost 2.5 years ago. I have coordinated all 3 Bootcamp editions so far, and last year I began joining in to run a 1-day module on HR, self-branding, and recruitment processes. I am looking forward to helping you discover your strengths, prepare yourself for recruitment meetings, and learn some interview do's and don'ts. See you soon!
---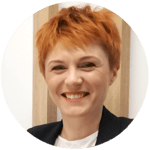 Kinga Baranowska – Learning and Development Specialist
I have been coordinating professional development initiatives for 13 years now, with the last 6 here at Lingaro. My strongest focus has always been on communication and team management. At this year's Bootcamp, I will have the pleasure of covering topics related to customer care, business savoir-vivre, and soft skills that support teamwork. Apart from helping others work more effectively, my biggest passion is spending time in the mountains. I visit them whenever I can throughout the year!