Every year, The Gartner Symposium / ITExpo is a source of inspiration for the entire IT industry. The event, which Gartner describes as "The World's Most Important Gathering of CIOs and Senior IT Executives," is a great opportunity for leading IT vendors and their customers to discuss the future of IT and how it will affect the future of the whole world.
The Symposium takes place in sunny Barcelona, where I had the pleasure of spending four days gaining a wide variety of insights into where the IT industry stands today and where it is headed tomorrow.
In particular, there were three hot topics that I thought were the most important for those of us in the IT industry – and for society as a whole. Here they are:
First, Artificial Intelligence is going to be everywhere.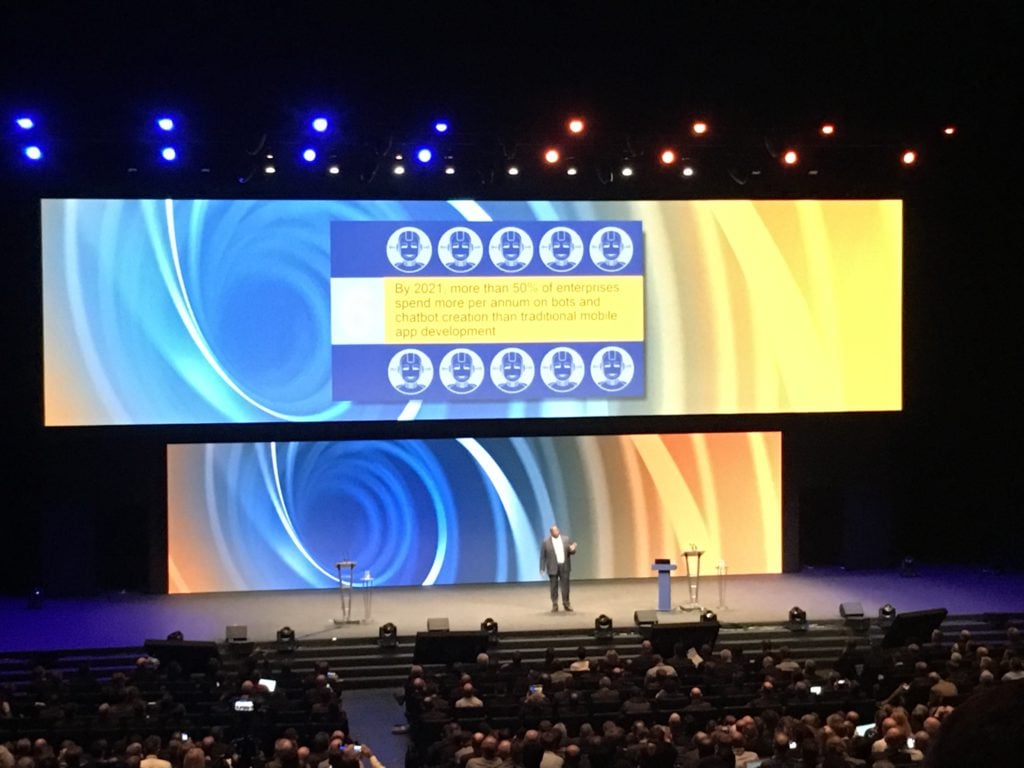 In fact, AI technology is already proliferating. For example, online chatbots are becoming more commonplace.
And did you know that Alexa, the artificially intelligent personal assistant from Amazon, was last year's top-selling Christmas item?
Soon you'll be able to talk to these types of technological assistants – which also include Siri and Cortana from Apple and Microsoft – at home, at shops and service providers, and even at work. That means the devices are going to be a key channel to customers.
It's worth mentioning that it may not be Artificial Intelligence, per se, powering your interactions with future technologies. More advanced traditional algorithms will also play an important role.
Second, strong IT security will be more important – and more challenging to provide – than ever.
The risks posed to data, systems, and people are increasing exponentially in line with the surge in the amount of data and the complexity of the information ecosystem.
As one example, analysts forecast a dramatic drop in the price of Internet of Things (IoT) chips. Cheaper chips will lead to a correspondingly dramatic increase in the number of IoT applications in everyday products.
All those chips will need to be secured, but today's cryptographic algorithms may not be up to the challenge. Quantum computers, which will be widely available in 7-10 years, will most likely be able to crack them.
Because of issues like this one, Gartner predicts that the majority of IT budgets will go towards remediating – rather than protecting against – security incidents.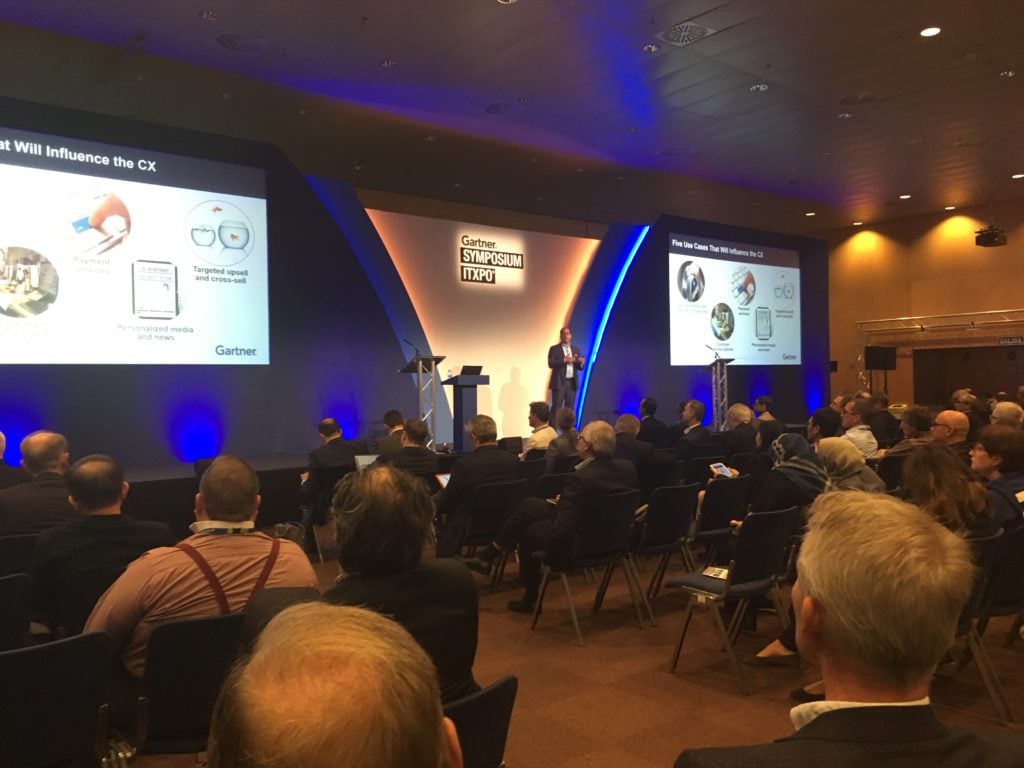 Third, blockchain technology will have practical, mainstream applications.
Blockchain hype is currently at its maximum, and reality will soon settle in.
One way the technology is likely to catch on is as a secure platform to conduct business transactions. It would therefore challenge traditional financial and regulatory institutions and seek to replace them with what is essentially algorithm-provided trust.
The search for workable blockchain use cases continues, however, and it will take several more years for the technology to mature and become replicable.
Predicting exactly how these three trends will play out is impossible, of course. That being said, Gartner has some of the most skilled analysts in the industry, and this event drew some of the biggest players in IT. When things are discussed at this Symposium, people pay attention!