Want to kick off your tech career with one of Poland's top IT employers? Looking for a fun way to get real-world knowledge of some of today's best data analytics technologies?
Join the July 2022 edition of Lingaro's free Career Accelerator Bootcamp to jumpstart your future in data analytics!
Everything happens online, so you can join from anywhere in Poland. During the 3-week program, you will take:
two core modules on MS SQL and Microsoft Azure

one elective module on Power BI or Python/Spark. You choose which one of these technologies interests you the most!
After Bootcamp you will have a chance to start your career at Lingaro – global data innovator specializing in BI, Big Data, Data Science and AI. Join, Learn, Grow with us!
Here's what the modules cover
MS SQL in Week 1
SQL querying and building data models.

Data loading and data transformation.

A bonus module on working with customers.
Microsoft Azure in Week 2
What the cloud is and how it works.

Transforming and moving data in the cloud.

Building cost-effective Azure solutions and real-world success stories and best practices.

A bonus module on HR-related topics.
Week 3 – Power BI
Connecting, importing, and transforming data in Power BI Desktop.

Using natural language queries.

Visualizing data, authoring reports, and scheduling automated refreshes.

Creating and sharing dashboards in Power BI Service.

A bonus session about how make dashboards user-friendly.
… or Python/Spark
Data types & structures, conditionals, loops & functions in Python.

Read & Write files, data frames in PySpark and SparkSQL.

A bonus session about AI basics.
You get:
3 weeks of free practical exercises with Lingaro's top experts and experienced trainers (from Monday to Friday, from 9:00 am to 5:00 pm)

A formal certificate of completion.

An open door to working with us and enter our supportive community.

Tips on how to work well with customers and adopt our can-do attitude towards challenges.

Insider tips from Lingaro's HR team on how to work with client.

Fun and networking!
Where and when
Where: The program will be conducted online and is designed for participants anywhere in Poland. After completing the program, you can continue your journey with us from wherever you like remotely with a flexible schedule. Optionally we have offices in Warsaw and in Lublin that you can work from if you like!
Schedule
July 4-7 MS SQL module

July 8 Business communication module

July 11-14 Azure module

July 15 Job candidate advice module

July 18 UX module

July 19-22 Power BI or Python/Spark module

July 22 Capstone day
What you'll need
Confidence speaking English! B2-level proficiency is a must.

An interest in programming, data, creating dashboards and gaining experience with a multinational IT company serving global enterprises.

An eagerness to learn about Microsoft Azure, MS SQL, Power BI or Python.

Analytical and logical thinking.

A basic technical aptitude gained either in a formal scientific/technical/engineering education program or in personal projects.

A keen interest in self-development! This is an intensive 3-week program that you will be committing to.

Willingness to join Lingaro after Bootcamp.

A good network connection.

A computer with the Windows OS suitable for online trainings.

A second monitor – nice to have!
What you can look forward to afterwards
Stable employment. On the market since 2008, 1200+ talents currently on board in 7 global sites.

Career growth at Lingaro. We are the #2 Best IT Workplace in Poland according to Computerworld's 2019 and 2020 AudIT survey.

Real-life enterprise technology knowledge

Flexibility regarding working hours and your preferred form of contract.

Comprehensive online onboarding program with a "Buddy" from day 1.

A diverse, inclusive, and values-driven community.

Activities to support your well-being and health.
What to do next:
Submit your CV using the button below by June 10.

Expect us to get in touch to:

– check your level of English in a quick conversation and

– discuss your reasons for applying.

Spend a few minutes completing a basic analytical thinking test. The test will be online – we'll send you a link.

Have an online interview with us to get to know you better and verify your basic technical aptitude.

We'll invite you for this based on the results of the previous steps.
Meet your trainers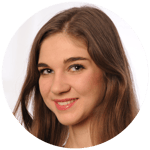 Aleksandra Gigoń – BI Consultant
Hello! I work in Lingaro as Business Analyst exploring the data in Warehousing area for almost 2 years now. In Lingaro I had the opportunity to deep dive into Azure and it's endless possibilities which I will try to present to you during the Bootcamp. I hope you will enjoy our journey through the Cloud! In my free time I do lots of sports and I'm experimenting with different coffee brewing methods at my home kitchen.
---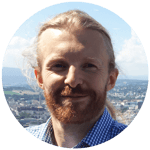 Maciej Mirski – Cloud Developer
I have over 15 years of experience in IT covering different roles from physical infrastructure deployments, through tester, PM, BA and Developer. This helped me with getting good understanding of the client facing solutions. In my current position I am mainly working with data solutions, preparing data transformations, pipelines and making it ready for the reporting tools. In my free time I am father of 2 and mountain runner.
---
Katarzyna Lachewicz – BI Developer
Hello! My name is Kasia. My journey with Lingaro started few years ago when I enrolled in the company's first IT Bootcamp. During my adventure here, I've had great opportunities to work with Power BI, databases, and cloud solutions. My favorite part of the job is creating app-like reports that make solutions more user-friendly through visualization. I'm on a journey to discover all of Power BI's secrets! Join me at this year's Bootcamp to learn everything I know about data visualization.
---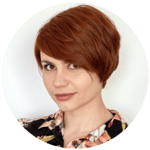 Michalina Błażejewska – HR Project Manager
My journey with HR Project Management at Lingaro started almost 3.5 years ago. I have coordinated all 4 Bootcamp editions so far, and last year I began joining in to run a 1-day module on HR, self-branding, and recruitment processes. I am looking forward to helping you discover your strengths and giving you all needed information about Lingaro. See you soon!
---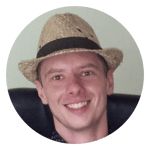 Cezary Ołtuszyk – Cloud Architect
Hi, I have more than 15 years of experience developing IT solutions as a Database Architect, Database Administator, and Technical Trainer. As more and more database projects are now based in the cloud, I have been becoming more and more proficient with the MS Azure Platform. After work, I split my free time between long walks with my dog, MMA training, and playing chess. I look forward to spending time with you and exploring the possibilities of SQL together! See you at Bootcamp!
---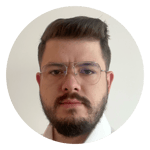 Kacper Kucięba – Data Engineer
I have nearly 6 years of experience in Business Intelligence. During this time I have had a chance to work for a variety of companies from Poland and beyond. I work mainly with Microsoft BI stack solutions like MS SQL Server, PowerBI, and Azure Cloud. At Lingaro I'm working as an Azure Developer and focus mainly on creating solutions in the cloud. For working on BI solutions (even in the cloud), I believe that SQL programming is still one of the most valuable skills. So I can't wait to lead this part of the Bootcamp! I hope you will enjoy it!