On July 10, 2023, Lingaro Group moved its Warsaw headquarters into the P180 office building, located just a few steps away from the Wilanowska subway station. The building was developed in 2022 by Skanska with a range of cutting-edge and environmentally friendly solutions that meet Lingaro Group's high expectations for sustainability in every aspect of operations. Along with "Good Health and Well-being" and "Gender Equality," "Climate Action" is one of the United Nations' 2030 Agenda for Sustainable Development that the company incorporated into its long-term strategy and sustainability program.
"We are incredibly proud of our new sustainable office. When designing it, we not only considered the quality and source of materials, but also took into account the input of our employees. We believe that by creating a sustainable workspace, we not only reduce our environmental impact but also provide a healthier and more productive environment for Lingarians. We hope that our new office will serve as an example for other companies to follow and contribute to a more sustainable future," said Lingaro Sustainability Leader Anna Ptaszyńska-Biały.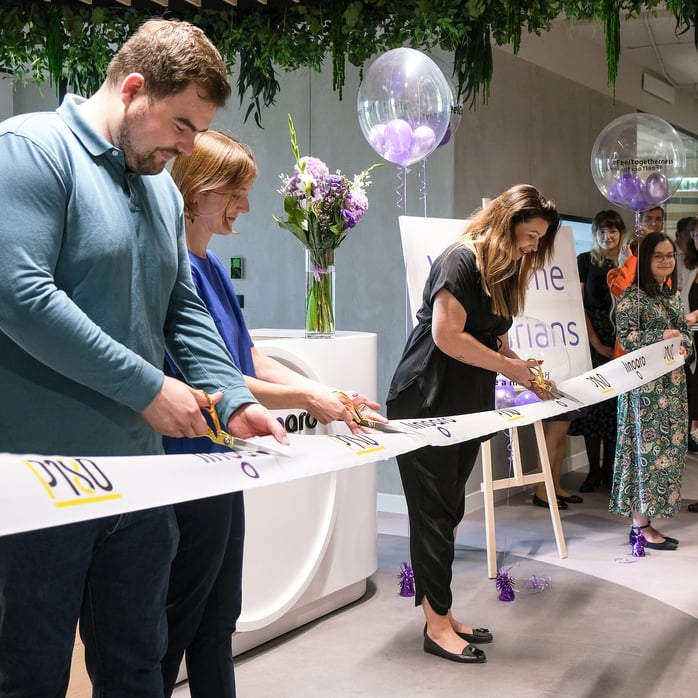 Prior to the move, the new office was designed with inputs shared by focus groups across Lingaro, which highlighted preferences for modern, professional surroundings that:
Minimize harm to the environment.

Address the hybrid workers' needs for more spaces suitable for informal meetings, brainstorming, teambuilding, and childcare.
In line with the Lingarians' suggestions and feedback, the office now boasts plenty of greenery and is accentuated by gentle lighting and ceilings of fine wood. New furniture and wall panels are made with recycled wood. Furniture and technical equipment from the previous office that are still in good condition are not used in the new office but are in the process of being donated to charitable organizations. There are also designated spaces, such as a parents room, a gaming room, and a creative room.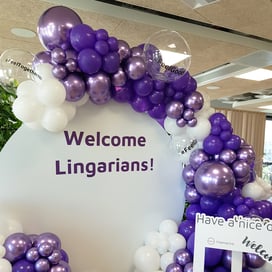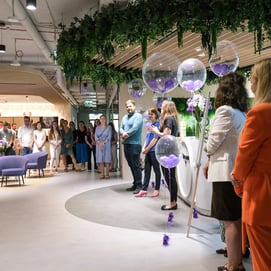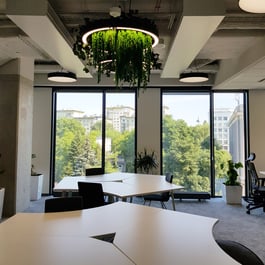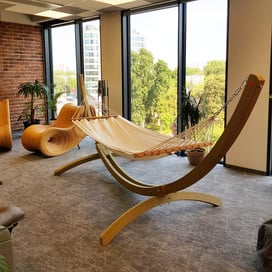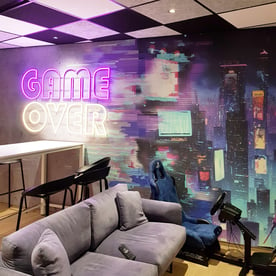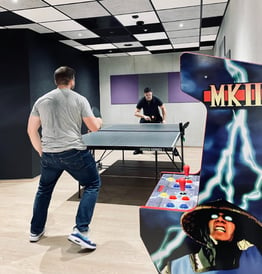 "Now that we can meet each other face to face again, the new office gives us an optimal environment. There is a workshop room created specifically to fulfill our needs to conduct workshops. Ideating or designing products together with colleagues and fellow designers became more organic again. There are also many other places in open space that enable us to work comfortably together. I appreciate that Lingaro incorporated these aspects into the design of the new office.", Lingaro UX Designer/Team Leader Dominika Paleczna added.
The notable aspects of the P180 building's sustainable construction include:
The use of Vertua® low-emission concrete from Skanka partner Cemex. Skanska is committed to reducing carbon emissions by 50% by 2030 and achieving carbon neutrality by 2045.

Innovative, energy-efficient Signify lighting systems and perovskite-based photovoltaic cells that can be used on any surface.

Platinum-level LEED Core and Shell certification, which indicate compliance with high standards for energy conservation, water reduction, and the use of recycled and low-carbon materials.

Plenty of bicycle parking spaces to encourage Lingarians to choose cycling as a healthy and environmentally friendly option for commuting.
The building is recognized for being highly accessible to people with disabilities and other circumstances, such as being accompanied by children or not speaking Polish. These recognitions include:
A finalist spot in the "Office" category of the "Accessibility Leader" competition organized under the auspices of the President of Poland.

"Site Without Barriers" certification from the Integration Foundation, a nongovernment organization that audited the building and found it highly accessible to people with disabilities.
Lingaro's move to the P180 building is a testament to the company's commitment to sustainability and environmental responsibility. By choosing to relocate to a building that aligns with our values, Lingaro is making a positive impact on reducing carbon emissions and promoting sustainable construction practices. Click here to learn more about Lingaro's sustainability program.