Today's modern marketers are very much aware that if any brand wants to be successful they must deliver a positive and superior customer experience, and the way to achieve that is to understand and use the latest developments in technology. It is a fact that marketers and technology, when aligned, will deliver superior results.
Technology or tradition?
Marketers long relied on traditional advertising methods to promote their brands, products or services, and over the years have become more comfortable with adopting technology in their marketing practices as well. But the world of consumers is changing rapidly; shoppers are becoming increasingly demanding and tech savvy, and new technologies are emerging that could revolutionise the space, further highlighting the limitations of traditional advertising.
So what can the modern, forward thinking marketer do to ensure their brand is delivering the type of experience demanded by today's discerning consumer?
Mert Bürian, Senior Account Director and Digital Transformation Consultant at eBusiness Institute, recently delivered a hard hitting and informative presentation about why marketers must partner with technology if they want to thrive. This blog just takes a brief look at some of the key points raised by Mert, but the recording of the complete webinar can be watched on demand by following the link at the end of this blog.
It is true to say that the fourth industrial revolution is very much with us. The digital age has arrived, and digitalisation touches every aspect of modern life, and none more so than in the world of eCommerce, from value chains, products and services, and business models through to customer access points. This is why digital transformation and the link between marketers and technology is so important.
In 2013, 47% of US marketers focussed on creativity to drive marketing strategy. In 2021, that number had dropped to 29%. In 2022, 56% of marketers will see creativity and technology playing an equal role in determining how and where to engage with customers, and 30% will prioritise technology over creativity[1].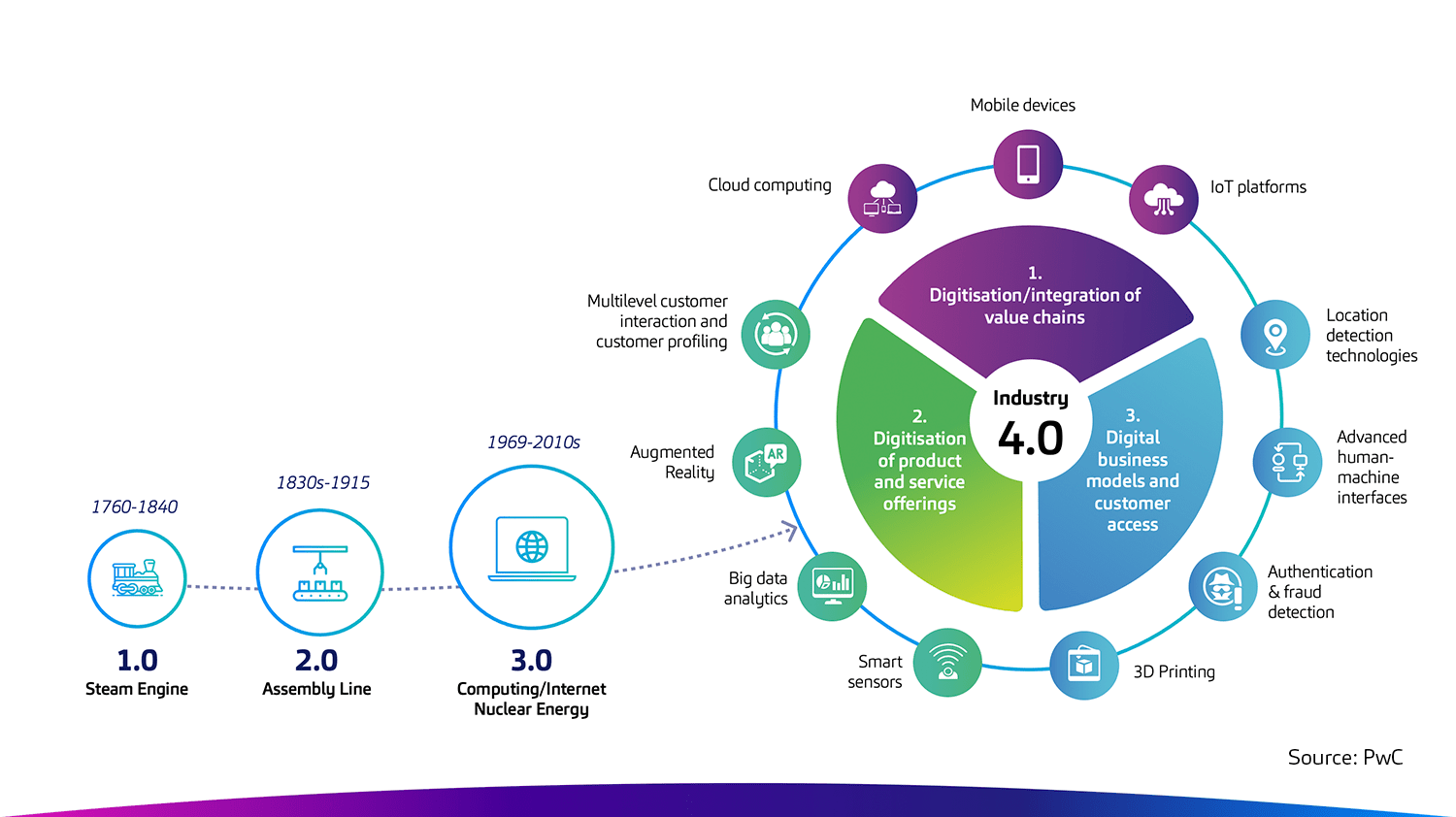 The Fourth Industrial Revolution. Image source: PwC[2]
The digital age customer experience
Partnering with technology and using it to complement human involvement will enable companies to create and deliver more customer value. Machines are good at using data to discover patterns, employ logical thinking and can be programmed to carry out repetitive tasks at speed. Humans, meanwhile, offer insights and wisdom borne of experience, deliver outside of the box solutions, and have empathy to connect and resonate with customers.
It is this fusion of the human brain's experience and emotion with a machine's algorithmic logic that delivers a modern, powerful and successful end-to-end customer experience.
As Mert points out in his webinar, "Now is definitely the right time for companies to unleash the full power of advanced technologies in their marketing strategies, tactics and operations."
Most digital transformation projects fail
Although using technology to deliver a superior customer experience seems straightforward, implementing new technology might not be so simple for companies. A study done by BCG showed that many digital transformation projects actually fail. In this study, 30% of projects created sustainable change while 44% only created limited long-term change and 26% failed to make any sustainable change[3].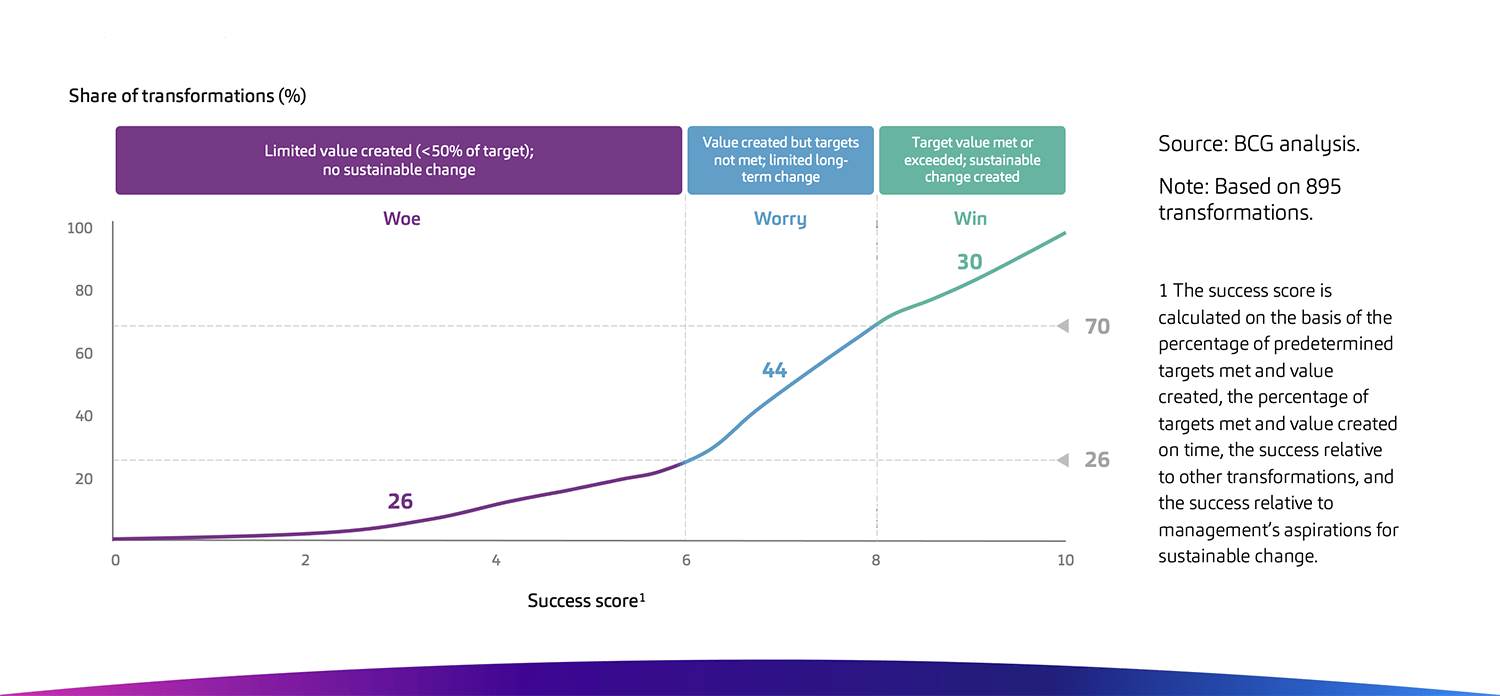 Only 30% of digital transformations are successful. Image source: BCG Analysis


Firstly, the marketer must overcome fear. Fear of new technologies and the fear that machines will replace them. But the biggest blockers to successful transformation are a lack of understanding of the changing eCommerce arena, or a refusal to acknowledge that change is needed even if it is recognised that things are different. Then, if things don't work out, what happens? Do companies adopt a different strategy or do they blame someone, keep the same failing strategy and change the personnel involved?
Fifteen years ago, customers typically used two touch points when buying an item. Today, according to Marketing Week, they use as many as six touch points. The key to beating the competition no longer rests purely on the product but on how customers evaluate, purchase, use and, most importantly, review and recommend it. Until marketers recognise this and do something about it by embracing technology, they will continue to fail.
While technology can certainly help to provide a superior customer experience, this does come with its own key challenges. Factors like key groups operating in silos, ignoring the entire customer experience as a whole, having too much technology but not enough strategy, and buying technology without thinking of how this can solve the real business problems faced are strong hindrances to offering the desired experience.
What does digital success look like?
Well, it isn't just a case of buying some software and getting on with it. The whole journey from where you are today to the other end of the digital spectrum is a complex balance between technology, people and processes.
There are four main aspects that are considered to be critical success factors. Before we look at what they are, it makes sense to get professional advice to guide you through the potential pitfalls at every step of the way. This is where eBusiness Institute comes in. We have helped many brands to undertake a complete digital transformation with our creative fusion of services to deliver a true end-to-end solution.
Firstly, the technology buying roadmap. Consider what is available and how it might be used to interface with your strategic objectives. The project leader will most likely need to work at gaining buy-in to change from key personnel and team members. The chosen technologies must create, communicate, deliver and enhance value across the customer journey.
Next is the organisational change needed. Too many companies don't realise that a digital platform cannot operate effectively with an analogue minded organisation. Teams shouldn't work in silos or isolation and there must be adequate staffing. KPIs must be realistic and aligned with the business objectives.
Of course, everyone must know what their role is and what new skills might be required within the new digital world where they are now operating. This is where current skill sets are evaluated and capabilities are aligned. Any skills gaps should be addressed either with training or the hiring of specialist talent. Restructuring should happen alongside individual development to avoid an imbalance within the organisation.
The final area involves the change management strategy and execution. There are several tasks to consider here, not least sharing the transformation story and vision both internally and externally. There will need to be transformation workshops across departments, targets and processes aligned, setting of short term KPIs, and continuous follow up and fine-tuning for at least one year.