A more intelligent demand forecasting capability helps with inventory optimization.
Faster and more accurate forecasts help organizations not only on a strategic level. They also help improve production planning, optimize inventory, and lower the total cost of supply chain ownership. Lingaro's expertise in data science and technical capabilities allow businesses to translate existing data streams — even those optimized for or stored in SAP and Excel workbooks — into demand forecasts that are more accurate, adaptive, and automated.
Why the accuracy of demand planning matters
Legacy forecasting tools fall short. Traditional enterprise resource planning (ERP) systems and Excel workbooks cannot cope with vast volumes of data. Big data means big opportunities for more accurate demand planning forecasting. Legacy ERP systems like SAP and outmoded Excel spreadsheet formulas are not designed to capture these opportunities with today's volume of data.
In a high-stakes business environment where small oversights or miscalculations can cause losses worth millions of dollars, approaches that involve switching among several forecasting and analytical systems can be a liability. They take too much time, invite human errors, do not scale easily, and cannot adapt to new trends.
Silos and poor access to data diminish forecast accuracy. When enterprise data is siloed across various teams and systems, highly manual processes cannot accommodate all relevant sources of data. This delivers a subpar forecast accuracy.
Moreover, users can be slow to adopt complex, inflexible solutions. Expensive off-the-shelf solutions are often hard to adapt for specific business needs and have complicated interfaces that discourage a significant number of an organization's planners. With such solutions, demand planning processes can lack uniformity across a company and fail to fully achieve inventory optimization.
Using advanced analytics and AI to improve forecasting
Business decision-makers need to understand the key drivers that are making or breaking their organization's supply chain with greater forecast accuracy. Thanks to AI, machine learning, and advanced analytics, demand and financial planners can now access, manage, and compare virtually limitless amounts of data and demand factors. Intelligent demand forecasting automatically makes sense of these massive datasets more quickly and efficiently than could have been possible — or even imaginable — with a traditional system or Excel spreadsheets.


Advanced analytics and AI can help businesses:
Adapt in real time. Automatically recognizing emerging issues such as supply chain disruptions, competitive threats, and new channel opportunities, AI can help forecasters make today's best decisions with today's data.

Drive more value from more data. Relying on massive computing power to process a wide variety of business information from multiple sources, effective AI ensures that growing data volumes lead to growing business value.

Focus on decisions that matter more. AI frees up the resources of financial planners, enabling them to work more on value-added and strategic tasks and less on manual processes or deciding which data can support their goals or explain discrepancies.
A business-focused solution for improving demand planning accuracy
While there are pain points that may be universal for all organizations, there is no one-size-fits-all system that can help with granular business problems. A tailored solution that ensures great adoption and adaptation is a must, especially for addressing needs that are unique to a part of the business or the entire organization.
Instead of an off-the-shelf offering not designed around your company's unique business processes, Lingaro provides a full-scale production solution that introduces handpicked algorithms seamlessly into day-to-day workflows. They include:
Fully automated connections to existing IT infrastructure, including SAP and manual input interfaces.

Massive low-cost computing power in the cloud that scales linearly as geographical markets expand and data sources multiply.

A customizable, user-friendly visualization layer for forecast performance monitoring and adjustment.

Advisory and support in change management and adoption process.
Based on previous successes, we believe that it's realistic to expect a 10% to 20% increase in the forecast accuracy. Naturally, exact results will vary. The bottom line is that data-driven demand forecasting will deliver a noticeably positive impact on the sales and operations planning (S&OP) process.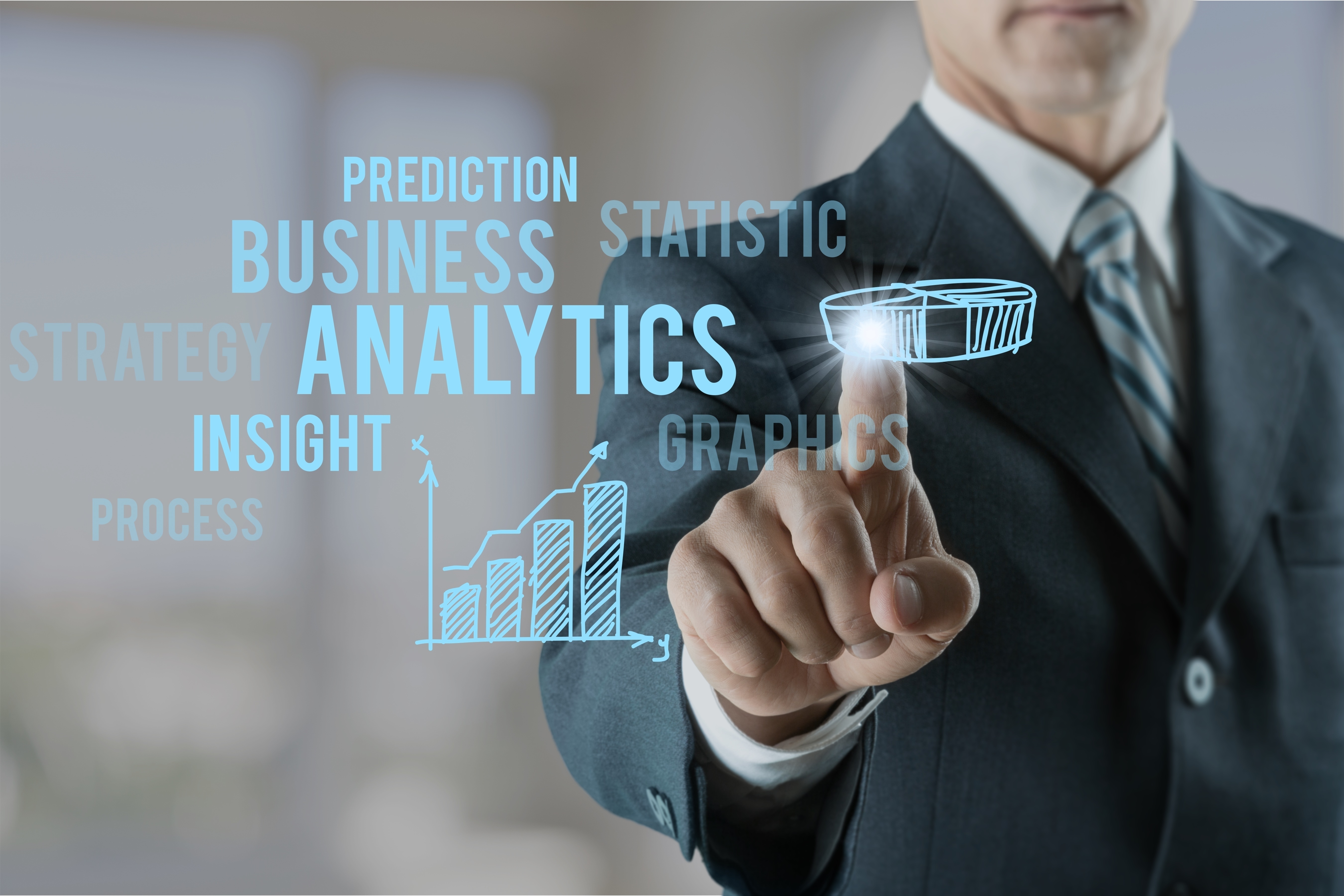 Must-have capabilities for demand planning solutions
Here are some of the must-have capabilities that organizations need to be armed with to improve demand planning accuracy and achieve more distinctive milestones, like inventory optimization. Lingaro's solutions enable businesses to:
View products grouped by similar sales patterns and forecasts for products in various hierarchies.

Cross-validate forecast results and adjust their weights for use in a library of state-of-the-art models and performance measures.

Start fast with fully automated layers with the option of manually overwriting forecasts or adding ad-hoc variables.

Detect anomalies in categories requiring special attention and run scenario analyses to evaluate potential changes.

Access large-scale cloud computing through a modern, user-friendly front end.

Integrate architecture with existing S&OP process and into existing IT infrastructure including SAP connectors.
Business strategies and capabilities are only as effective as how they're implemented. Lingaro uses modern technologies that enable organizations to gain these technology advantages:
Infrastructure cost optimization with cloud-based computing

Fully secured and decentralized solution, which is far more reliable and up to date than an in-house system

Lower lead times for forecasting and elimination of inefficiencies
Benefits of improving demand planning accuracy
The improved accuracy of cloud-computed forecasts leads to better demand planning and inventory optimization for all types of products. For example, the process and implementation for sorting and managing excess inventory, obsolete stock, and slow-moving inventory are done faster and more efficiently. The resources needed to achieve these also become more affordable.
By understanding where and when the demand will be, companies can significantly minimize overstocks, stockouts, and nonperforming inventory. These provide more sales opportunities and improves customer service levels.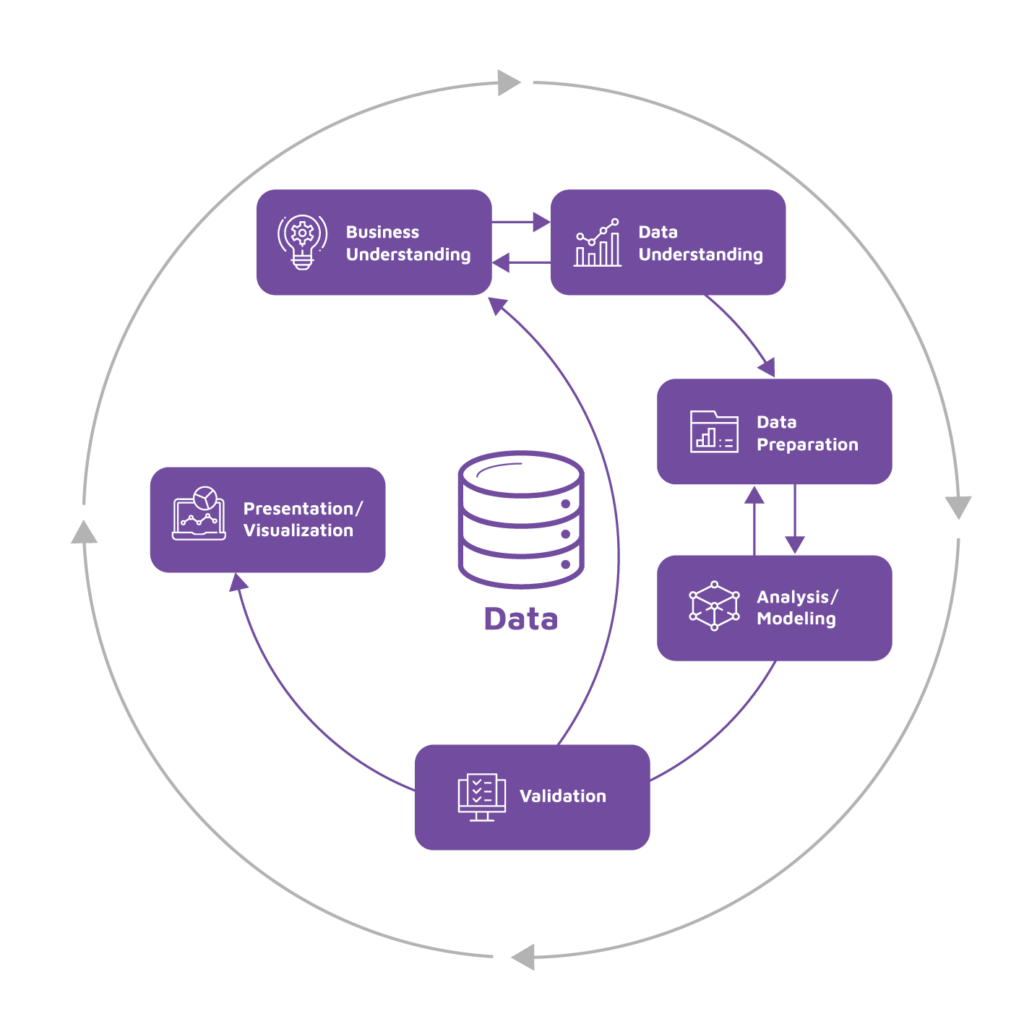 A sample visualization of how Lingaro uses data to improve demand planning accuracy
Lingaro supports the world's most disruptive companies to reach their goal and potential
Lingaro partners closely with organizations throughout the entire process, consulting on every step of the way and carefully tailoring our systems and strategies to the organization's unique needs and challenges. We work in an iterative manner while delivering analytical projects following cross-industry standard process for data mining (CRISP-DM).
To help business decision-makers overcome the challenges they face when gathering, handling, and consuming data, Lingaro offers technology-agnostic, cost-effective solutions based on a time series of forecasting built and tested for maximum predictability.
We develop innovative time series forecasting solutions relying on an eclectic knowledge of forecasting techniques. These include algorithms not originally intended for time series analysis and novel data preprocessing. We also test them with multiple prevalidation periods to maximize predictability under a wide range of conditions.
Here are some of Lingaro's differentiators:
Proven capabilities to integrate data from any source: Whether your data lives in ERP or CRM systems, external repositories, images, feeds, or social media, we can bring it all together so you can make sense of it. Successes include data lake deployment with terabytes of data flowing to over 1,000 users in real time.
Solutions with powerful data granularity that are easily understood and used by decision-makers: We use deep market knowledge to design solutions that help users make the right business decisions with all necessary information at one glance. We employ user experience (UX) that reflects industry best practices and allows for intuitive navigation with various levels of granularity in presented data. We have broad experience in creating user-friendly dashboards for decision-makers based both on custom applications and off-the-shelf solutions such as Power BI, Tableau, Spotfire, and Qlick.
24/7 DevOps that work: We develop, maintain, and continuously improve cloud solutions with a proven short time to recovery. We have versatile specialists on board who both know your technology and understand your business.
Lingaro helps brands use intelligent forecasting to achieve inventory optimization, respond faster to consumers, minimize lost sales from stockouts, and avoid losses from excess inventory or obsolete stock.
Lingaro Solutions
Lingaro's demand forecasting capabilities incorporate artificial intelligence (AI) and machine learning (ML) to automate workflows, aggregate isolated datasets, and seamlessly integrate other data sources to deliver bespoke, accurate, and intelligent demand forecasts that will optimize production, inventories, logistics, and finances.
Lingaro also provides supply chain analytics to help businesses gain full visibility across their supply chain, make informed decisions, and achieve operational excellence. By optimizing processes and harnessing cutting-edge technologies, Lingaro delivers tailored AI- and ML-powered solutions that map new opportunities and improve key areas in the supply chain — from demand forecasting, logistics networks, and warehousing to inventory optimization.