The COVID-19 pandemic has significantly impacted the consumer goods market. New challenges in the new reality have rapidly altered the business landscape in practically every market segment and industry. Both businesses and consumers have suddenly faced lockdown, fear, and uncertainty. Various major trends have been accelerated, as businesses shifted to agile strategies to survive and adapt to the quickly changing environment and situation.
Enterprises must keep up to better understand and deal with new and evolving needs of consumers. The most pressing issues that we hear are:
What are the best practices and how to attract consumers?

How to stand out among others in e-commerce?

What to do to make consumers choose your product?
To achieve this, companies must listen to and follow consumer needs. Meaning they ought to analyze their behavior. And this is best done through an innovative approach and an accurate application of technologies like AI and Analytics. With the right tools, brands can not only easily analyze consumer behavior, but also monitor their activity and explore their feedback to act quickly. There are many supportive solutions to choose from that can allow to enhance offerings and adapt innovative ideas.
Brands accurately respond with new technologies
What are the best practices we can observe?
Turning to e-commerce is no news. Companies, platforms, and brands that were selling online, even before the lockdown, are currently having "the time of their lives", with overwhelming increases in sales (percentages boosted by the thousands!). This relates particularly to FMCG products like electric shavers or flour, as many of us started to learn new skills during the lockdown at home, like cutting hair or baking bread. But what if your product is not in that "first demand" basket? How can you attract consumers and stand out among others in e-commerce?
Good examples of accurate responses, with the help of new technologies, come from the beauty industry. Here the product is part of the shopping experience, next to the professional advice and consultations. The lack of a trained shopping assistant or salesperson strongly influences consumer decisions. The limitations in mobility and decline in the frequency of visits to real, physical stores can be a real obstacle for customers who need practical support or advice.
Since some brands have already been focusing on following social media comments and analyzing consumer behavior, their responses were more accurate. For example, one brand introduced live video streaming. This enabled consumers to ask questions and get live advice, for example regarding how to care for dry hands.
Another example is introducing sales via a popular communicator; where a shopping list is completed during the connection and based on the provided information. The consumer receives the shopping list as a text message, so the order can be conveniently finalized in an online store.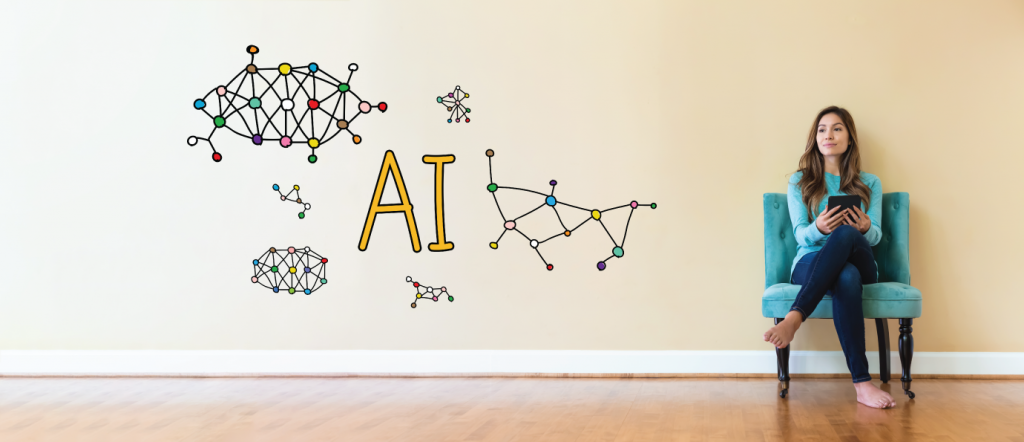 These are both great illustrations of new product offerings, created thanks to analyzing consumer behavior with the help of AI and Analytics.
To summarize, listening to consumer needs and analyzing consumer behavior, as well as implementing AI driven technologies can be highly beneficial. Vast amounts of data provide a window into the future of consumer patterns, preferences, and their complex decisions. Companies need to be prepared and look beyond the COVID-19 situation. So, by obtaining actionable insights and accurately responding they will remain competitive and safely get through the turbulent times and beyond.