The last weeks of November are a hectic time for customers every year. With Black Friday right around the corner, discount seekers storm retailers in search of the best deals on an extremely wide variety of products. During this period, E-commerce marketing strategy is critical since Black Friday is the most profitable time of the year for entrepreneurs — and one of the most challenging times to manage.
Because of the ongoing pandemic, to a large extent, digital shopping is taking over offline sales at an extremely rapid rate. According to studies, E-commerce sales in the United States increased from ~16% to ~20% between 2019 and 2020, compared to an only 1,5% difference between 2018 and 2019.
To make the most out of the Black Friday season and maximize your E-commerce profits, you need a proper plan. Building the right strategy for Black Friday is the key to success, saving you the headache of brainstorming and implementing ideas at the last moment. It is also an exceptional moment to introduce a digital aspect to your brick and mortar store, which is only a small investment compared to the potential increase in sales!
Black Friday E-commerce strategy | Marketing tips
However, how exactly do you prepare a Black Friday E-commerce strategy? What are the best ideas to increase your revenue and help your company grow? To help you answer those questions, we have prepared this guide of the 10 best ideas to build your E-commerce strategy for the Black Friday season!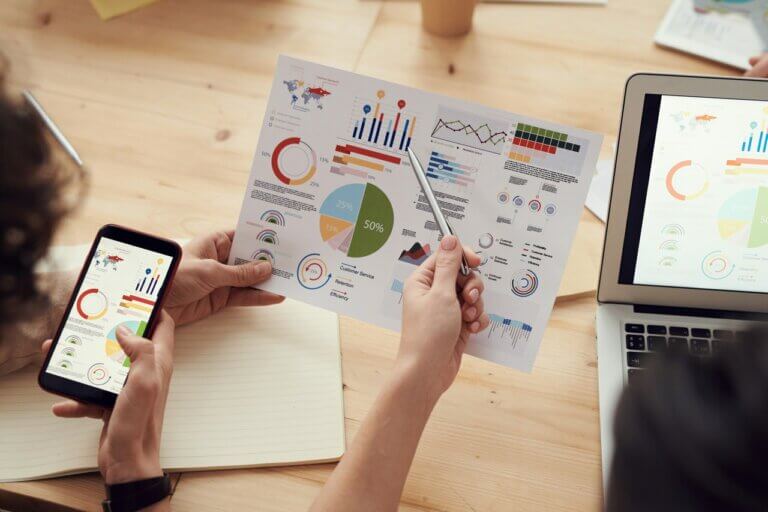 Step 1: Start with the basics – setting up your platform, advertising, and UX
Let's start with the fundamentals – if you have no clue what to do to prepare your E-commerce business for the upcoming Black Friday shopping rage, these ideas will be perfect to begin with.
Consider your business approach when setting up an E-commerce platform
Whether your company specializes in B2B or B2C products/services matters significantly when launching an E-commerce platform. The two types of clients each have their own buying behaviors that need to be considered and often look for distinct features first.
B2B E-commerce platforms might prefer a more streamlined design, while B2C platforms can benefit from visible customer reviews and transparent product highlights.
Expand your advertising channels
Are you utilizing your social media channels optimally when reaching customers? Going deep with your target research might bring you valuable information on how to better target your Facebook and Instagram ads, so make sure you do it right – or get a team of experienced analysts to do it for you!
You can also think about diversifying your outreach channels – transferring some of your advertising budget into paid advertisements might pay out in the future, as statistics show it is one of the most effective ways of reaching new customers, especially close to Black Friday.
Perform a thorough UX analysis
Are your customers suddenly leaving your website in the middle of the buying process and you can't figure out why? It just might be an UX flaw that's turning your clients away!
Conducting a deep UX analysis will give you valuable insight into how your E-commerce platform performs from the user's point of view. Taking action appropriate to the results is the key to guaranteeing a smooth user experience and is one of the best E-commerce marketing ideas for you to implement.
Step 2: consider branching out your E-commerce marketing strategy efforts | Remarketing, SEO, and ERPs
Now we're getting into details – if you haven't looked at these when devising your E-commerce marketing strategy, it is the best time to do so if you want solid results for Black Friday!
Returning clients can be just as important as new ones – even more so for B2B businesses! With an ever-increasing saturation of varying client types, clinging on to your customer base is the key to increasing sales. Remarketing is a feature of Google Ads that will allow you to retain more clients after Black Friday ends, in a simple and easy way.
Search Engine Optimization – boost your visibility
SEO has been proven times and times again to be an effective tool in increasing website outreach, and through this boosting revenue. Google's algorithms are getting more and more sophisticated with every update, so making sure your SEO features fit in organically with the content is a fool-proof approach to positioning.
A one-in-all solution to business management with ERPs
Making sure your E-commerce platform works without hicks and allows scalability are the keys to growth. An ERP (Enterprise Resource Planning) is an extensive software, which when properly integrated with your E-commerce platform, gives you an easy way to manage all vital processes of your company using a unified system. Proper ERP integration is crucial to making sure every piece fits together in a perfect harmony.
Step 3: specific tools to use – specialized copy, newsletters, and automation
Here, we want to give you some specific ideas to implement in your E-commerce marketing strategy for Black Friday, which can immediately improve your turnover for the upcoming holidays.
Publish Black Friday oriented copy
Taking advantage of your content is crucial to reaching out more customers before, during, and after Black Friday. Think about publishing posts, stories, or articles that are relevant to the Black Friday shopping spree – sharing shopping tips and best deals are great ways of reaching out to customers.
Implement newsletter segmentation
As research shows, it is much more effective to send out personalized newsletters to each segment of your audience, instead of just bombarding them all with the same emails. This way, you'll be able to meet the specific needs of each customer segment and actually get through to them instead of just annoying them.
Increase order values with automated rewards
Loyalty rewards are a classic strategy for increasing retention rate and purchase frequency. Giving your customers automatic access to these rewards during checkout has been shown to increase order values – after all, clients prefer such simple solutions to browsing the Internet in search of coupon codes for hours.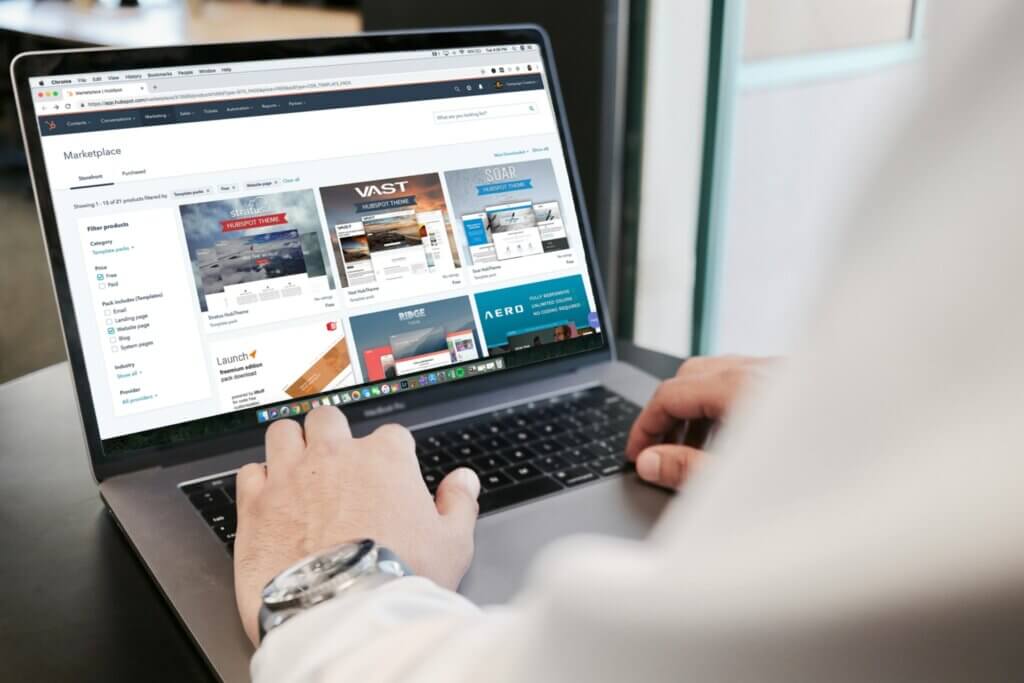 Black Friday E-commerce marketing strategy – final thoughts | Always keep experimenting!
The best way of staying ahead of your competition is constant experimentation – never stop developing new ideas and trying them out, as it will give you a wider perspective on which strategies are effective.
Now that you know how to prepare an effective Black Friday E-commerce marketing strategy, nothing is stopping you from maximizing your sales for the holiday season. However, if you need help, Lingaro is here for you. Our digital commerce practice works with enterprises and global brands in designing, developing, and deploying e-commerce systems and digital marketplaces enabled by data and analytics. Our end-to-end solutions cover the entire journey in digital commerce — from strategic consulting, e-commerce strategy, IT architecture design, UI/UX prototyping and e-commerce development to D2C, B2C, and B2B platforms.