The client started working with Lingaro digital commerce practice at a time when the store was already operating in 6 markets. Within 2 years, subsequent versions have been implemented, increasing the business reach of the client to 15 countries in Europe and North America. One of the most important goals was store optimization. We have defined a set of indicators (KPI). As a result of their analysis and the resulting recommendations, the average store conversion increased from 1.6 to 3.1%, while expanding to 15 markets.
Our Role
Deep data analysis
Generating cyclical KPI reports and change recommendations
UX and prototyping
Webdevelopment
Backend programming
SEO analysis
Maintenance
Development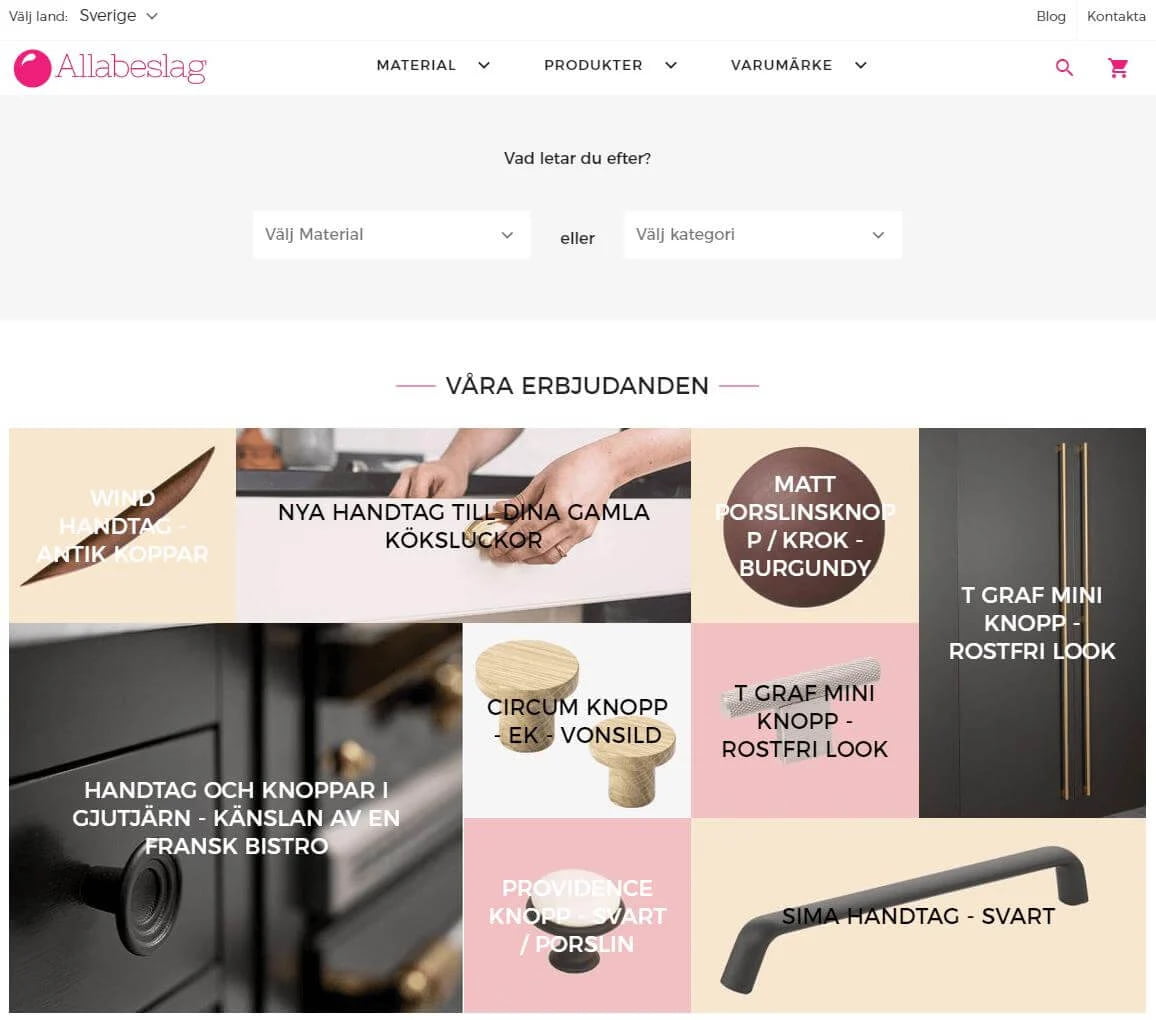 About the Client
Allabeslag Sverige AB is a distributor of designer handles for cabinets and door handles.
He conducts online commerce on 15 European markets, including in Great Britain, Germany, Sweden, Denmark, France, Estonia and Poland.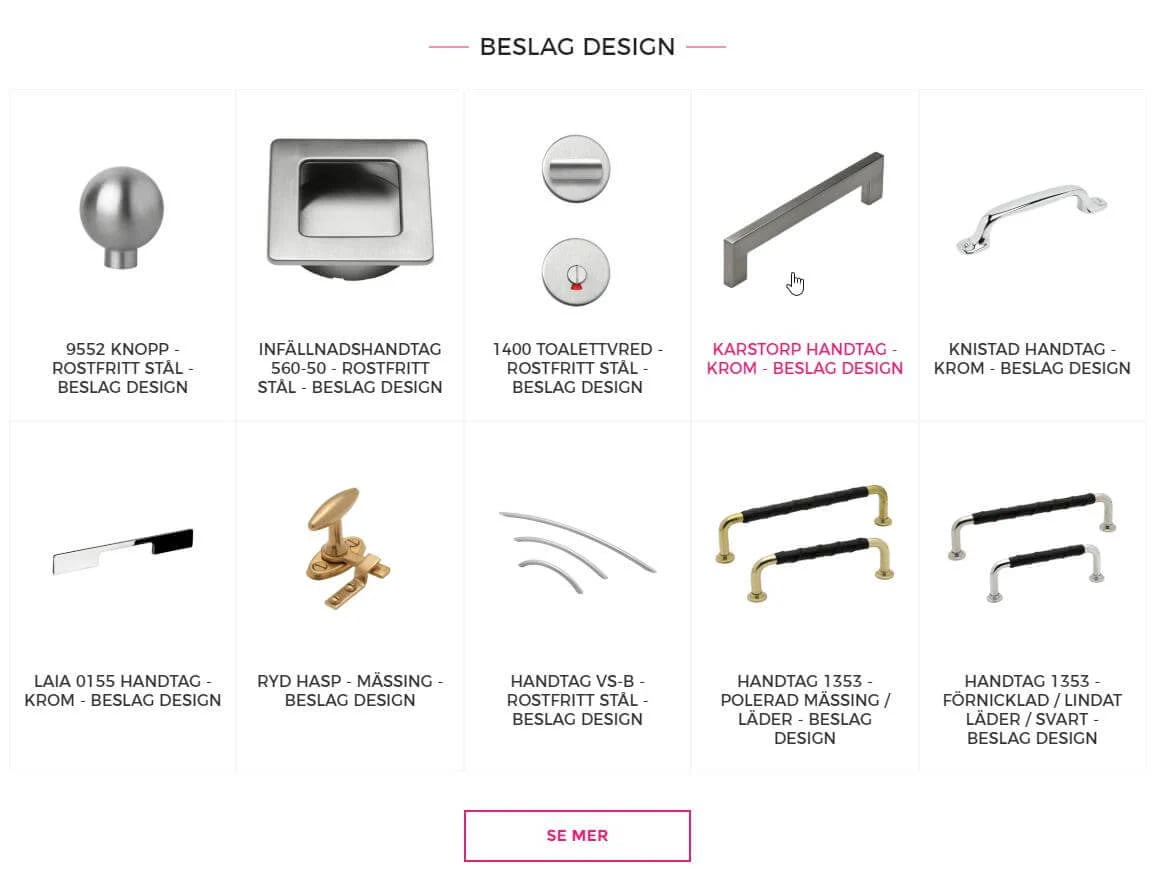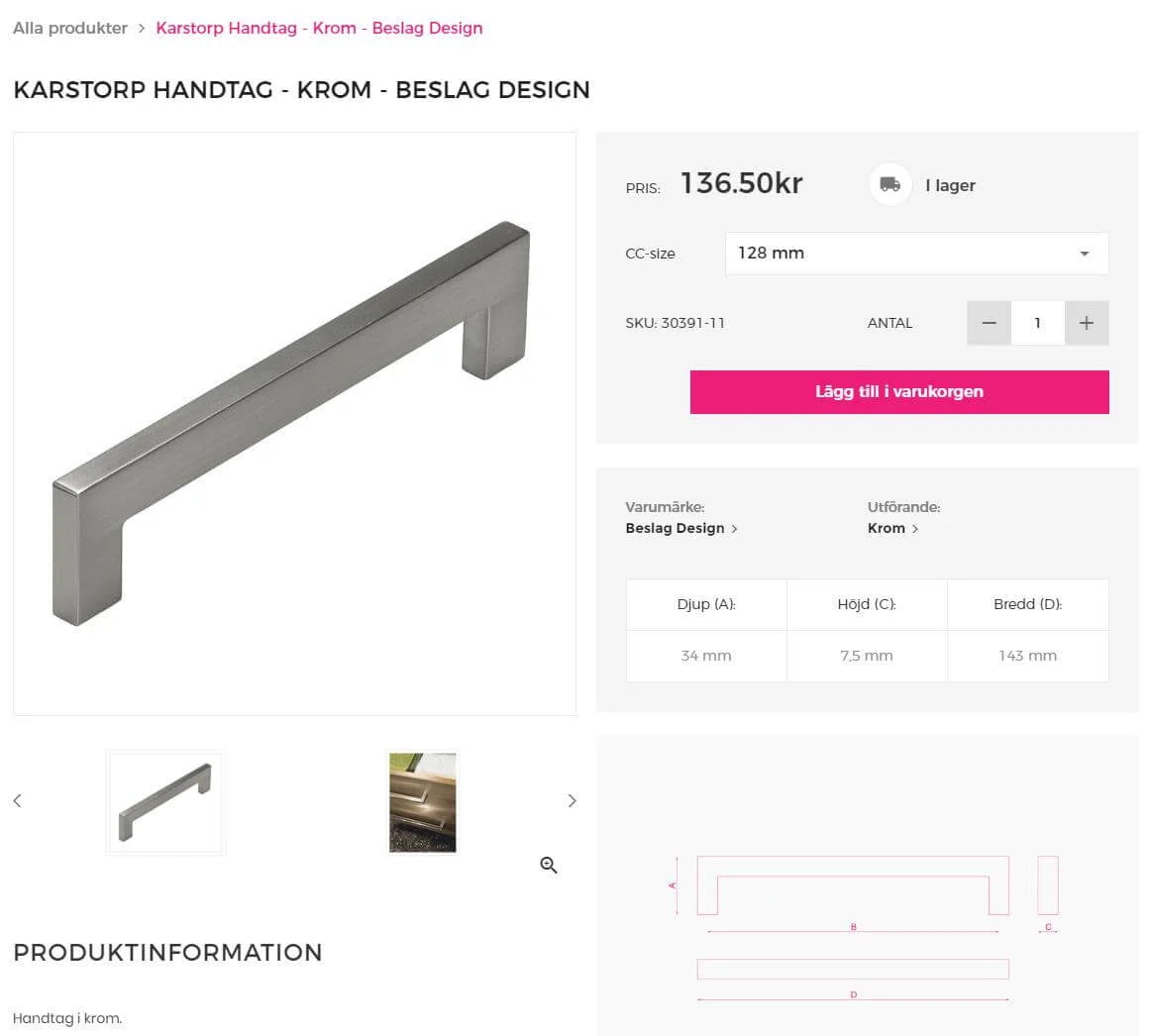 Challenge
How to expand to 15 markets while maintaining the same team size?
Scaling the project is not just uploading new language versions. It is a challenge both in terms of technology (e.g. the use of many local payment methods) and business. The client wanted to keep the team of employees as small as possible. For this reason, numerous mechanisms have been used to automate and improve work.
As part of the project, we have also developed an additional B2B version of the system. It has been designed and created in such a way as to keep as many B2C components as possible, while enabling companies to place orders in a convenient way.
---
Lingaro Group's digital commerce practice works with enterprises and global brands in designing, developing, and deploying e-commerce systems and digital marketplaces enabled by data and analytics. Our end-to-end solutions cover the entire journey in digital commerce — from strategic consulting, e-commerce strategy, IT architecture design, UI/UX prototyping and e-commerce development to D2C, B2C, and B2B platforms.