The project aimed to connect the offline and online world. Thanks to the integration of 77 physical stores and a central warehouse, we were able to introduce Recman to the world of omnichannel. Reservation of products in each of the showrooms checking the availability of the product in the nearest showroom and ordering the product from any showroom along with calculation of the shipping time are just some of the functions that have been added in the store.
The entire store has been designed based on Axure prototypes. As a result, the design improved the conversion by 70% compared to the previous version and doubled the number of products ordered.
The project was awarded by e-Commerce Poland Awards 2016 for the Mobile Design of the Year.
Our Role
UX and prototyping

IT architecture

Webdevelopment

Modeling integration with the ERP system

Hosting

Maintenance

Development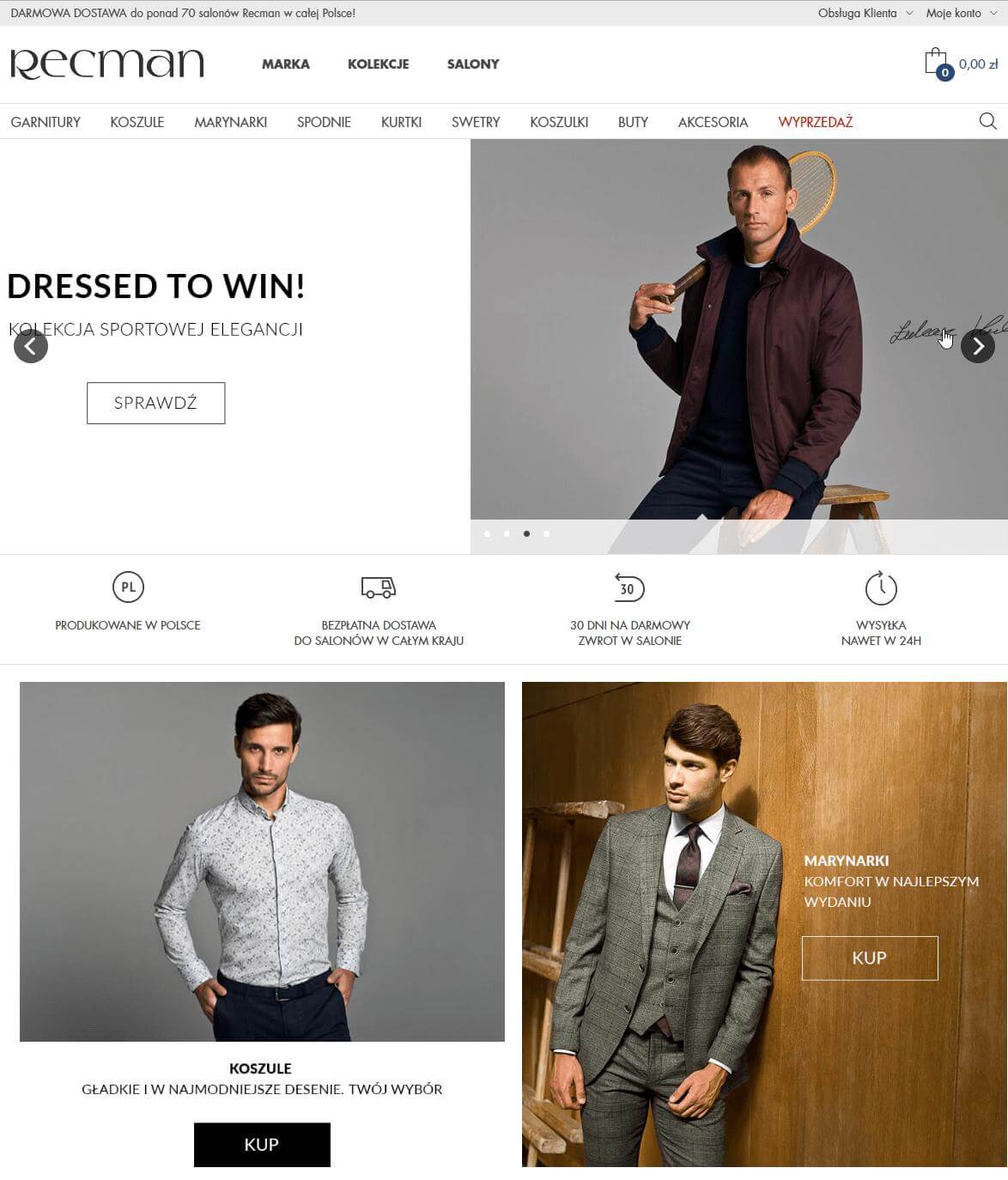 About the Client
Recman is one of the largest clothing companies in Poland.
Present on the market for over 30 years, the manufacturer of high-quality clothing has over 77 salons throughout Poland.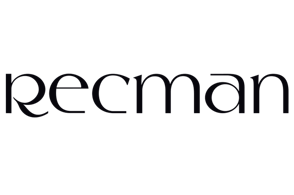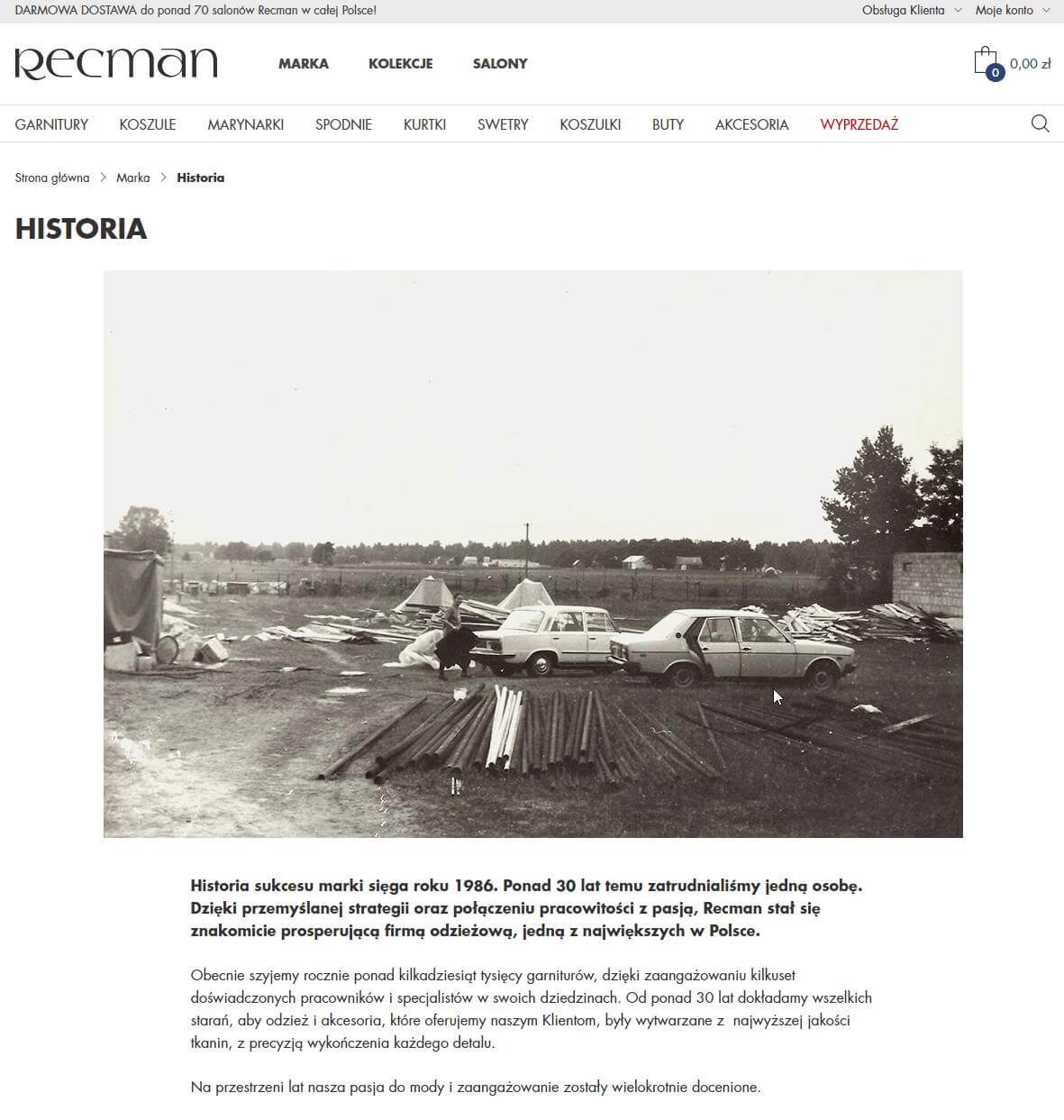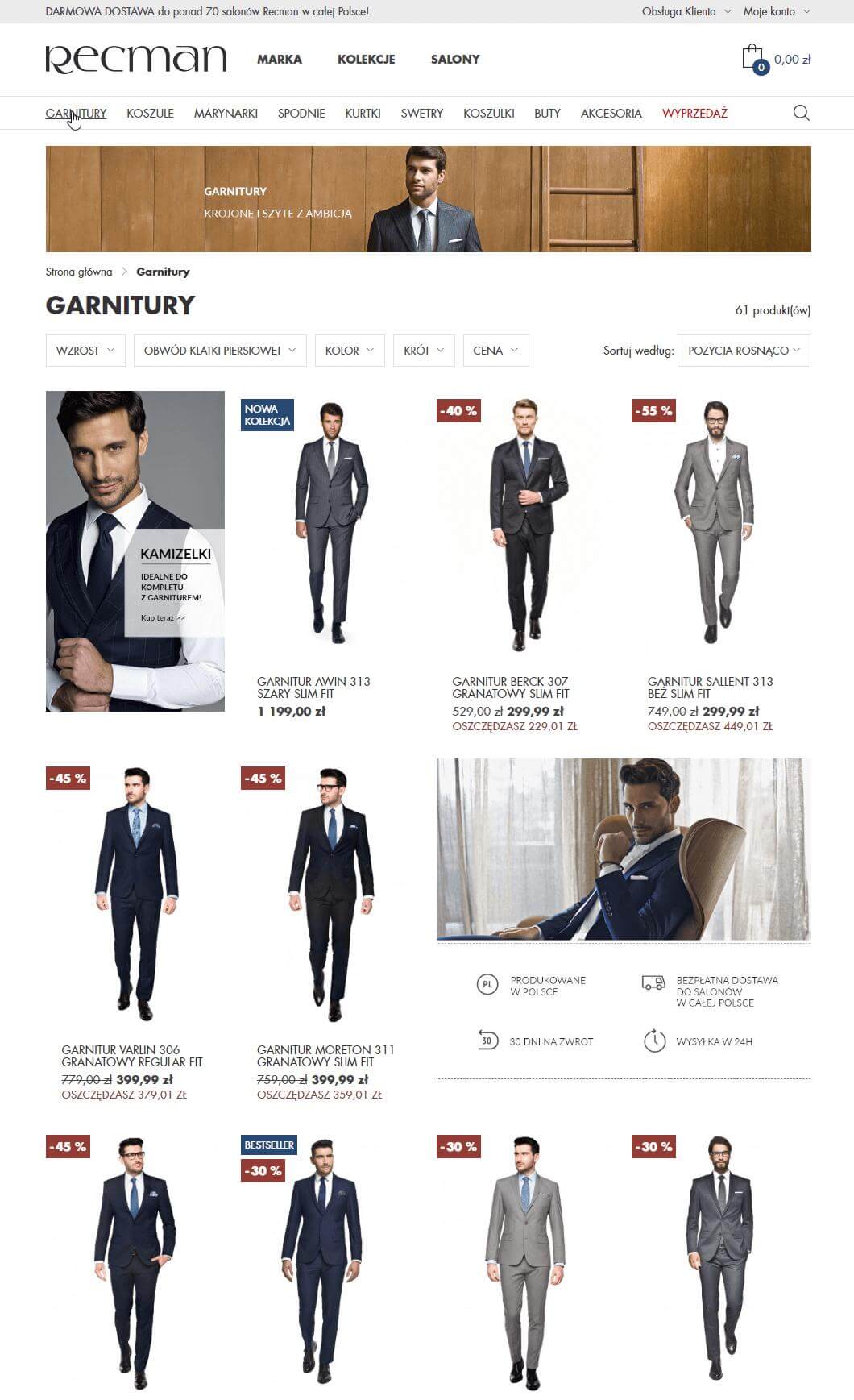 Challenge
How to reconcile platform stability with a limited budget for IT architecture?
After implementing the store, the hardware and system configuration used was rebuilt to reduce server costs. We decided to use containers. Currently, PHP-FPM and the database operate in a separate container. Thanks to this, with a small budget we have obtained a stable configuration of the store.