The project involved the creation of a dedicated online store based on Magento. The interactive prototype made in Axure RP allowed to define the functional scope of the project very precisely and design a store convenient for the end user.
The shopping path has been adapted to the client's target group, and as part of the implementation we used solutions such as full-page cache or product filtering from the browser. They accelerated the functioning of the platform, translating into improved store conversion by about 50% compared to the previous version.
In addition, we introduced multiple, automatic scaling of servers during the day, which allowed us to achieve significant savings in terms of IT infrastructure.
Our Role
UX and prototyping

Preparation of IT architecture

Front-End Development

Back-End Development

Integration with ERP Magres

Hosting

Maintenance

Development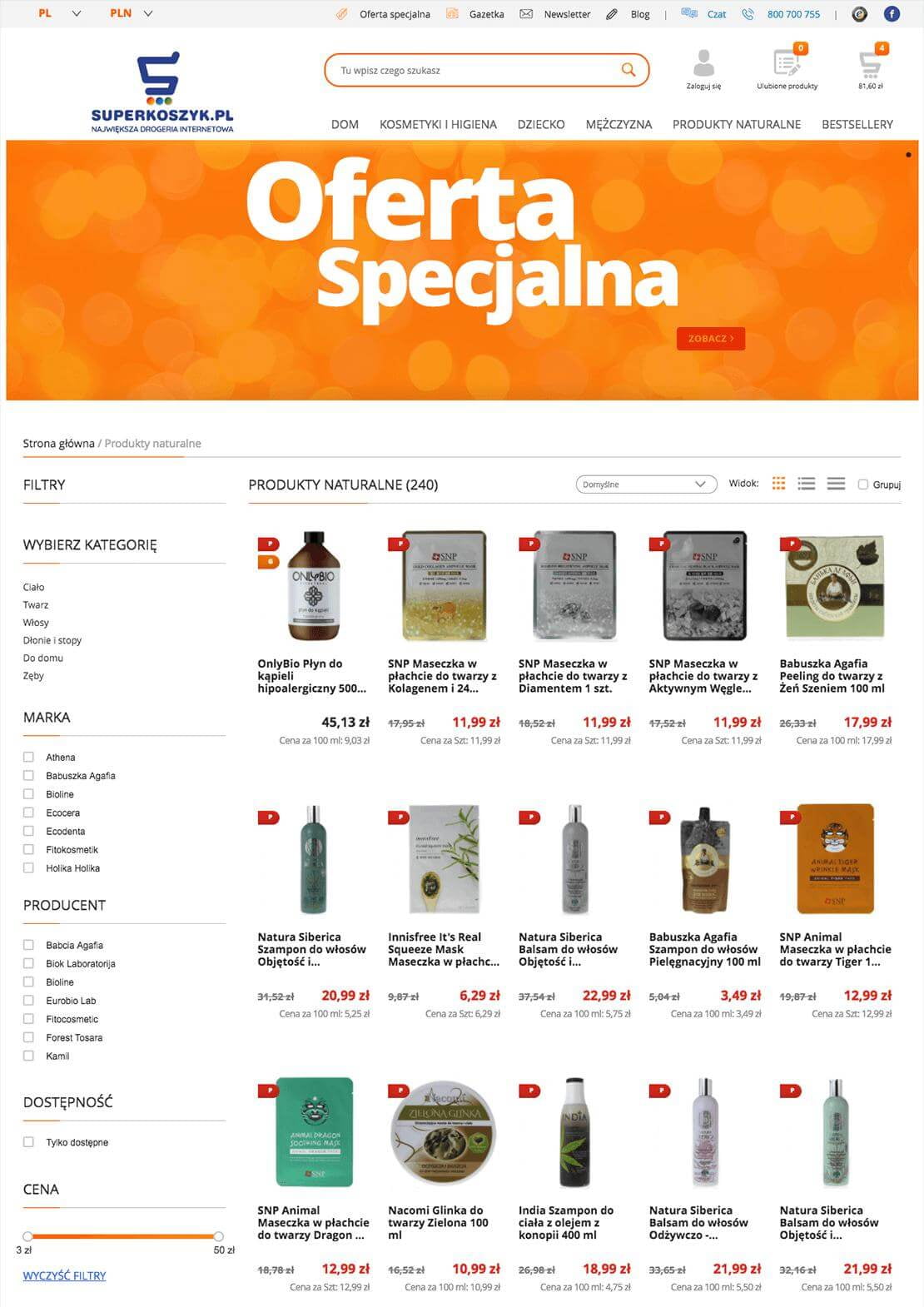 About the Client
Superkoszyk.pl is the largest Polish online drugstore
Has been at the forefront of the most prestigious online store rankings in Poland for many years.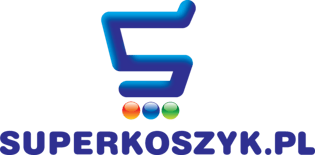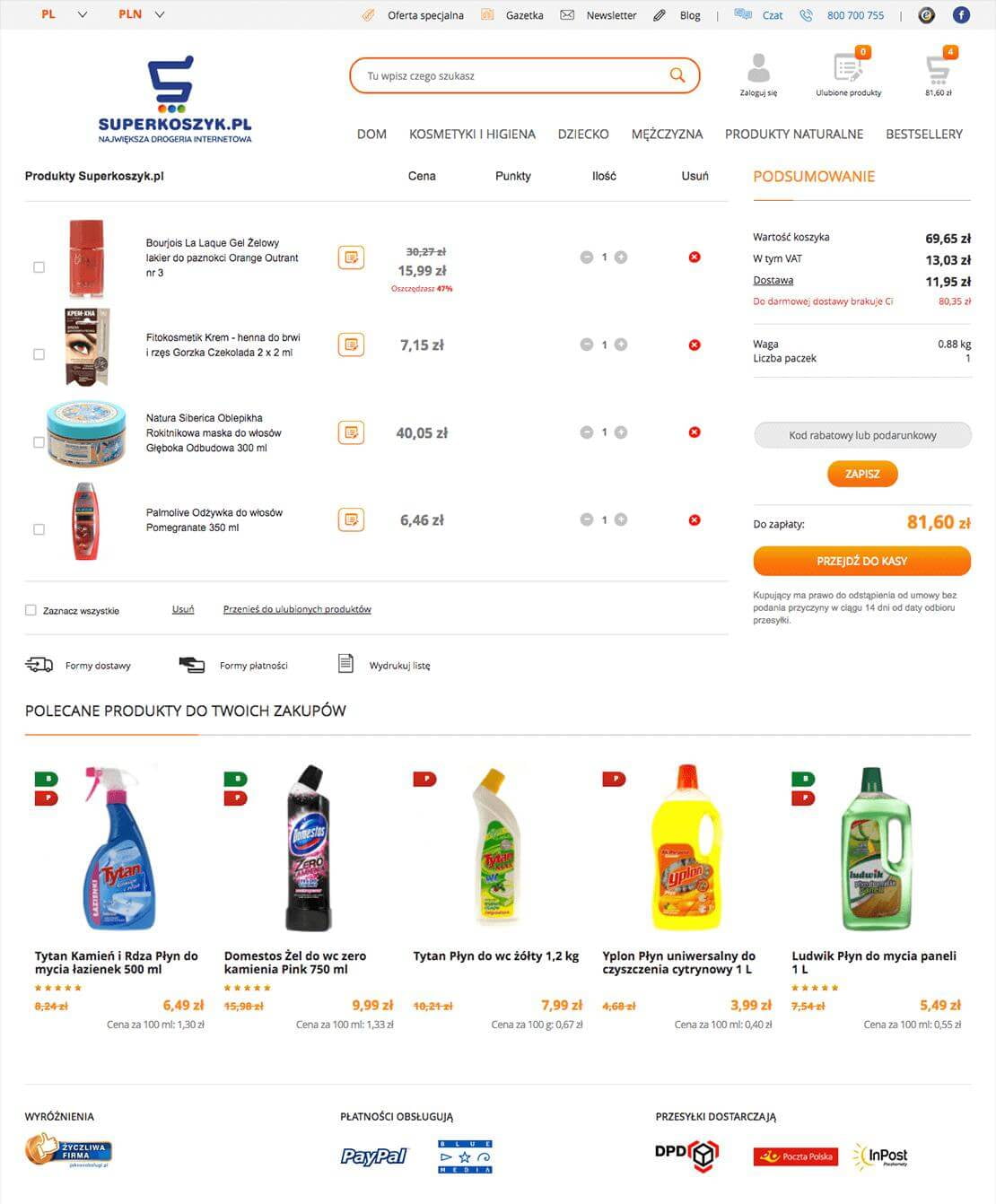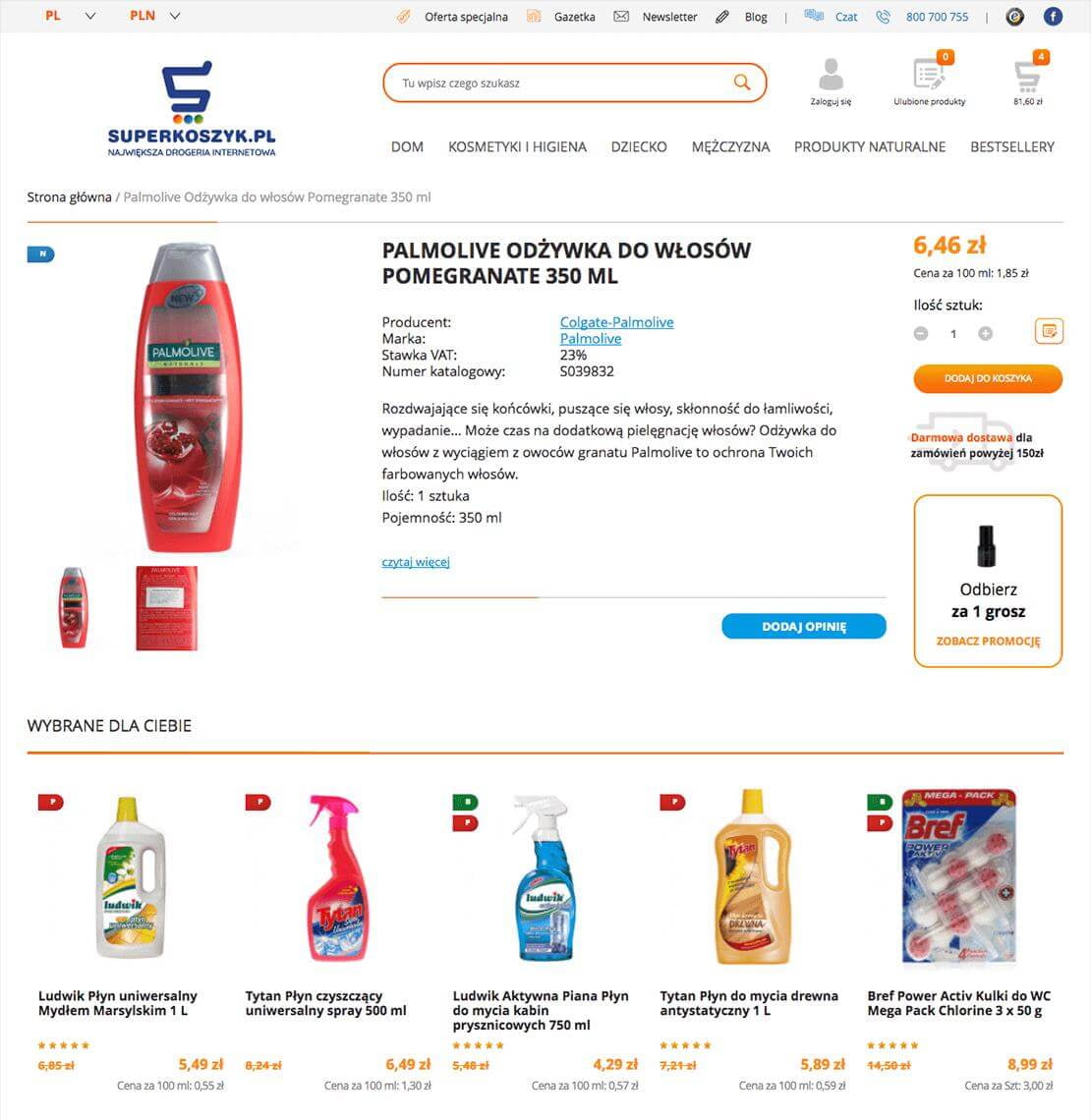 Challenge
How to speed up the operation of the store where product prices change several times a day?
How to speed up the operation of the store where product prices change several times a day?
To make downloading the current list of products and promotions without unnecessary server load, we used caching technologies such as: redis, full-page cache, and nginx cache.
In addition, we have introduced filtering and sorting products directly from the browser so that the user does not have to wait for the server's response. This solution allowed to reduce the number of queries to the server.
Hosting the store in the Microsoft Azure service, enabled multiple scaling of servers throughout the day without interrupting the store's operation. It also allowed to maintain high efficiency in case of increased traffic.



---
Lingaro Group's digital commerce practice works with enterprises and global brands in designing, developing, and deploying e-commerce systems and digital marketplaces enabled by data and analytics. Our end-to-end solutions cover the entire journey in digital commerce — from strategic consulting, e-commerce strategy, IT architecture design, UI/UX prototyping and e-commerce development to D2C, B2C, and B2B platforms.