The food and beverage industry deals with perishable goods that must be sold as quickly as possible to ensure quality and to comply with regulations. While the food industry involves complex logistic processes and demanding customers,
e-commerce

(driven by ERP integration) helps companies accomplish their tasks easily. The quick flow of products within the food industry makes it

particularly unique, setting it apart from other e-commerce industries. Because consumers certainly do not want to pay for food or beverages that have passed their expiration date, keeping consumers happy is even more critical in this industry.

Since an unhappy consumer is rarely a repeat customer, internal processes must be aligned in order to properly meet buyer demand. Further, because consumers rarely purchase food items directly from the manufacturer, there are complex internal logistics associated with the food and beverage chain. The grocery e-commerce grew 18 percent in 2019 in the United States alone—the fastest-growing product category online, with revenues surpassing $19 billion. Because of this growth, revenues. There are three primary industry trends associated with the e-commerce food industry, which are:
Regulatory constraints in the food supply chain dictate that all those involved adhere to strict practices to ensure safety and quality. This is one "trend" that is unlikely to change in the future. These regulations involve cooling temps and times, transportation logistics, the identification of fish and meat, proper labeling, quality of the food, and safety of the food.

An increased need for efficiency — Accuracy of information in every stage of the supply chain is imperative, through each stage of the supply chain. Inventory is the most crucial aspect to consider when creating a pricing strategy for foods and beverages—your inventory directly affects sales because it's all about time and management of information.

The rise of e-commerce in the food and beverage industry — it is essential to implement time and information management in order to reduce waste and improve the quality of perishable foods upon delivery. This is where e-commerce in the food and beverage industry really shines—and why just "any old website" will not accomplish these goals. If you are in the food and beverage industry, your e-commerce requires an online sales portal that is fully integrated with all your business's vital business data—your ERP.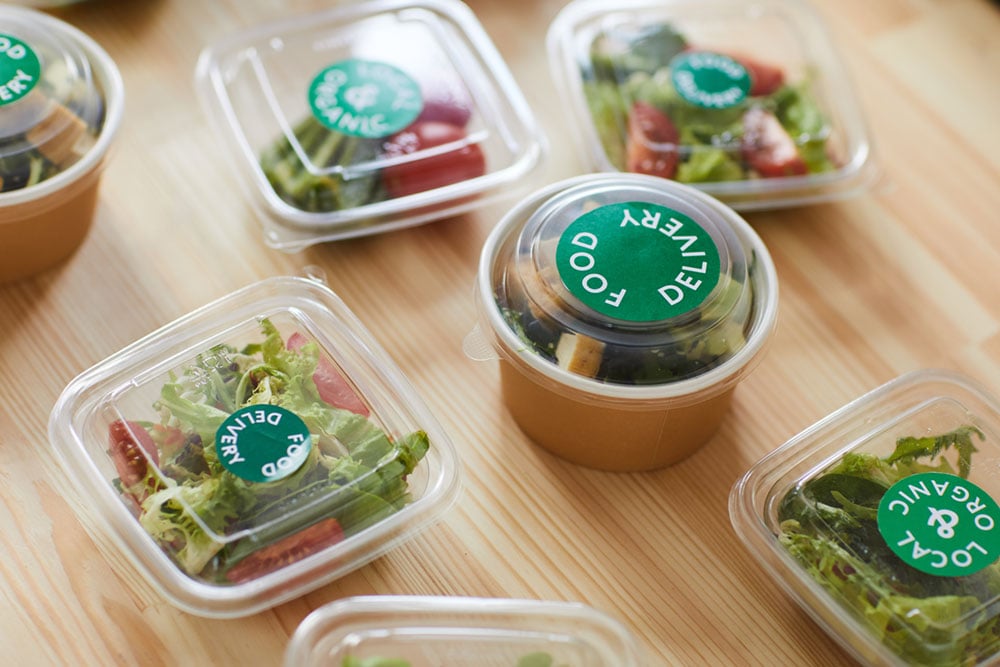 How Consumer Behavior in the Food Industry is Transforming
E-commerce has significantly changed consumer behavior as far as the food and beverage industry; even the face of dining out has changed significantly from the traditional brick and mortar experience. According to totalfood.com, the value of online food delivery crossed the $4 billion mark in 2015. A year later, more than a third of all consumers were using some form of online platform regularly for making reservations and for food delivery. Let's look at the many ways the food industry is changing:
Consumers are now taking a more organic approach to their food choices while shifting toward a digitalized dining experience.

Restaurant recommendation apps and knowledge sharing are broadening throughout the food industry.

The rise of online subscription boxes and meal kits has definitely changed the industry, as these kits remove the need to go to a physical supermarket, plus they increase the ease of meal planning for busy families. In fact, the American government has even discussed replacing food stamps with food boxes, delivered on a weekly basis.

Food ordering apps such as Ubereats and mobile reservation apps has made the dining out experience more technologically advanced.

The food industry is constantly evolving, including voice-enabled assistants from tech giants such as Amazon and Google. It is expected that within the next three years some 40 percent of consumers will be using voice-enabled assistants to order food rather than websites and mobile apps.

Food waste is also getting a makeover, thanks to e-commerce. Food waste is now being repurposed and reinvented into by-products.
ERP Integration Helping the Food Industry
While ERP integration helps business processes run smoothly, it can also improve a food business's position in the market. When your food industry ERP system is integrated with an e-commerce system, you can then display essential product and logistics data in your web store, including current and future inventory levels. When your ERP is integrated with e-commerce, ERP can help you manage your time and information, putting all your data and processes in one central location.
How Lingaro Group Can Help Your Food Industry Business Evolve
Lingaro Group can help your food industry business implement an e-commerce system, even a highly advanced one with complex logistics and sales processes. Lingaro Group's digital commerce practice works with enterprises and global brands in designing, developing, and deploying e-commerce systems and digital marketplaces enabled by data and analytics. Our end-to-end solutions cover the entire journey in digital commerce — from strategic consulting, e-commerce strategy, IT architecture design, UI/UX prototyping and e-commerce development to D2C, B2C, and B2B platforms.